MoveUP Election Results
September 28, 2018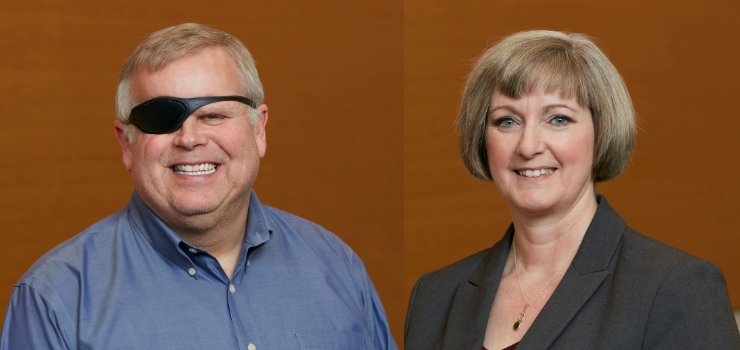 MoveUP would like to thank all our members who participated in the democratic process of the union and took part in voting in our recent elections for the positions of President, Secretary-Treasurer, and Executive Board members.
MoveUP would also like to thank all the candidates who put their names forward during this time. Your dedication to our union and serving its members is what makes our union strong. For those who were not elected, it is our hope that you will continue to contribute to our union in other capacities.
David Black has been re-elected to the position President, while Lori Mayhew has been re-elected to the position of Secretary-Treasurer. David has served as MoveUP's President since 2011, while Lori has served as Secretary-Treasurer since 1999.
The list below indicates all the other elected candidates.
Utilities – Hydro
(in alphabetical order)
Anderson Charles
Rysa Kronebusch
Bruce Sarvis
Utilities – Fortis/CHC 
Michael Carr
ICBC
(in alphabetical order) 
Brenda Chu
Colin Clark
Bryan Finstad
Melissa Maher
Gunter Seifert
Annette Toth
Combined – Miscellaneous
Christy Slusarenko
Combined – Transit
Safar Alikhani
Combined – Finance/Insurance
Graeme Hutchison
Combined – Labour
Bilbeer Sandhu
The executive board position for Combined – Shipping/Transport remains vacant.
Vice-President Elections
The MoveUP vice-presidents will be elected from the executive board by the delegates to the 2018 MoveUP convention taking place on November 1 to 3, 2018.
Nominations for your vice-presidents will be open from 8:30 a.m. on Monday, October 1, 2018 to 4:30 p.m. on Friday, October 12, 2018. Nomination forms for the vice-president position can be found here.
One vice-president from each of the groups below will be elected to represent the following membership constituencies:
ICBC
Utilities (Hydro, Fortis/CHC)
Combined Units (Finance/Insurance, Transportation/Shipping/Manufacturing, Labour, Transit, and Miscellaneous)