Job Steward Seminar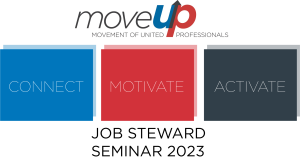 The 2023 Job Steward Seminar took place from March 2 to 5 at the Harrison Hot Springs Resort.
About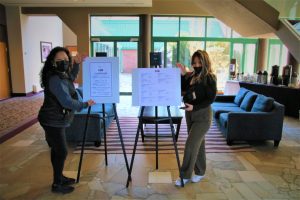 MoveUP's annual Job Steward Seminar is open to job stewards, executive councillors, and executive board members who have completed Job Steward Level 1 & 2 training or are registered complete the training in the months leading up to the seminar.
The seminar involves many different courses and discussions facilitated by MoveUP stewards and union representatives, as well as many other guest lecturers from around the labour movement.
The seminar also offers an opportunity for members to network with others within their own bargaining unit and others across the entire union membership.
Looking back at the 2023 Job Steward Seminar
Click here for a photo gallery.
Click here to read about Tejbir Basi, winner of the 2023 Ardell Brophy award.
2023 Special Course Facilitators
Brenda Moores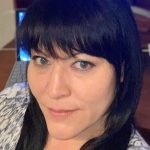 Brenda Moores started her work with the BCFED Health and Safety Centre as a Coordinator in 2018 and is now the Acting Director of the OH&S Program. Previously, she worked in the public school sector as a member of CUPE, the largest public sector union in Canada, and served many years in various elected roles in her local, with CUPE BC, District Council, and as a CUPE National Member Facilitator delivering courses on stewarding, health and safety, mental health, and human rights.
Brenda believes that empowering workers and joint health & safety committees, through education ,in their roles, responsibilities and duties. As well as their authority in legislation and regulation to make those necessary changes, has a powerful impact on workplaces to bring about not only physical and psychological health and safety, but also a sense of justice and respect that all workers deserve.
Neal Adolph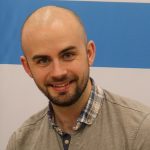 Neal Adolph is the Provincial Director of the Canadian Labour Congress Labour Participation Department at the United Way of British Columbia.
Neal will be joined by Rachel Allan, Labour Partnership Representative at the United Way.
Shelley Saje Ricci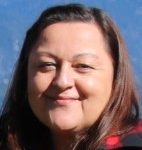 Shelley Saje Ricci, also known as Shelley Bear or Bearpaw Woman, is a mixed heritage woman who is Cree, Mohawk, Métis and Danish, Scottish, German. She is an Indigenous Cultural Facilitator and union educator and activist.
Adrienne Smith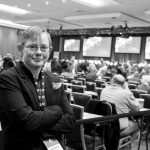 Adrienne Smith is a transgender human rights activist and social justice lawyer. They recently argued a BC human rights case which clarified employers' obligations to recognize correct pronouns for transgender and non-binary workers. Adrienne appeared at the BC Court of Appeal and the Supreme Court of Canada where they argued about the deleterious effects of mandatory minimum sentences for women, indigenous people, and drug users. As a trade union activist, they advocate for transgender inclusion in our unions and workplaces. Adrienne is the litigation director at the Catherine White Holman Wellness Clinic where they give free legal advice, take on human rights cases, and notarize name and gender change documents for trans people.
They hold a double honours BA in English Literature and Geography (2000), a Masters in Human Geography (2005) and a Juris Doctor (2013) all from the University of British Columbia. They held a UBC undergraduate entrance scholarship for 4 years, and the Geography Alumni Award during their undergraduate degree. They received a University Graduate Fellowship and were named the Green College Scholar. They were called to the bar in British Columbia in 2014.
Adrienne is the recipient of the Canadian Bar Association BC Diversity Award; the Canadian Mental Health Association BC Branch Nancy Hall Public Policy Leadership Award; the Allard Law Alumni Achievement Award; the Vancouver and District Labour Council Syd Thompson award for Award for Community Service; and the BC Federation of Labour Joy Langan award for Social Justice.
Norman Gludovatz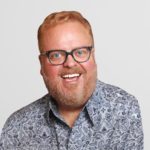 Norman Gludovatz is the Communications Director for MoveUP.
2023 Course Facilitators
Job Steward Level 3: Andrew Cheverie, Natalie Hoedel, Ronnie Ho, Dora Wong
Facing Management Effectively: Jeffrey Bryant, Sara Colliss, Yudon Garie, April Young
Labour Relations – The Bargaining Process to Job Action: Vivian Ho, Shawn Lakusta
Labour Community Advocacy: Neal Adolph, Rachel Allan
Member Journalism: Norman Gludovatz
Solidarity Includes Everyone: Adrienne Smith
How the Labour Movement Can Work Toward Allyship on Reconciliation: Shelley Saje Ricci
Psychologically Healthy and Safe Workplaces through the CSA Standard: Brenda Moores, Brian Martens
Click here to see the course descriptions.
Becoming a Job Steward
Want to learn about how you can be a MoveUP Job Steward? Get in touch with your vice-president for more information.