I am not getting fair wages for my industry.
I haven't had a raise for a very long time.
The company is doing really well but employees are not sharing in the profits.
I feel insecure in my job even though I am a good worker. There are too many layoffs/firings for no good reason.
I am in a dead-end job with no chance for advancement.
My benefits (pension, health care, sick leave) have not improved in years (or I don't have any benefits at all).
There is too much favouritism in my workplace.
I am not sure my workplace is a safe place to be. There are workplace hazards the employer refuses to address.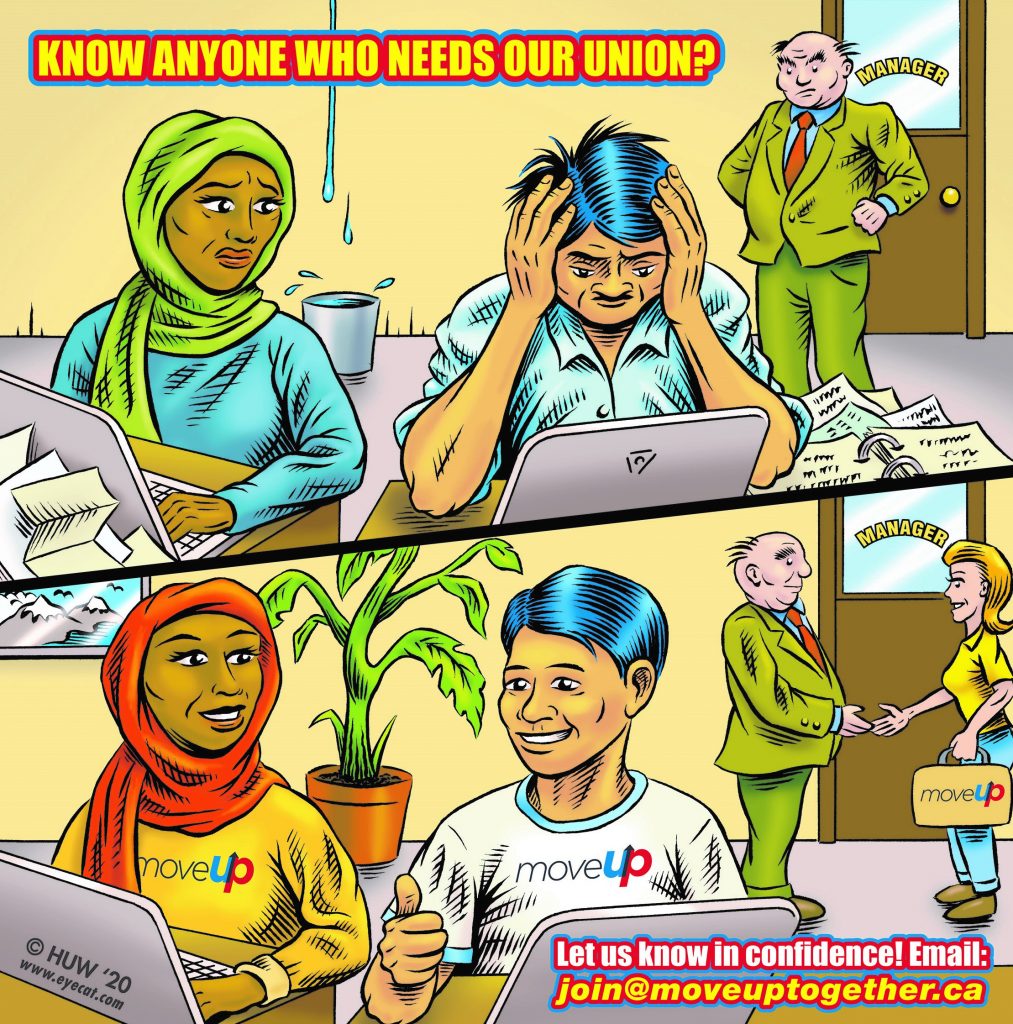 Whether it's advocating for human rights issues such as those for the LGBTQ2S+ community or transgender rights, supporting survivors and standing against violence against women, or running campaigns to highlight the importance of our services like public power and public car insurance, our union has a strong history of standing up for our members and our communities. Learn more about our campaigns here.