Accessing and Updating Info on the Member Portal
The MoveUP Member Portal enables you to access the information you need from your union.
The Member Portal, which is securely protected by unique individual passwords, allows you to:
Verify the contact information we have on file for you and update your information
Check on the status of any active personal grievances
Check on the status of any workplace-wide grievances (also known as policy grievances)
Find sensitive communication pieces or tools that should not be shared on the public website
Vote in electronic elections on occasion
How to access the Member Portal
To access the Member Portal, you will need your Member ID and email address to authenticate your first time registration. Each MoveUP member has a unique identification number assigned only to them. This Member ID number was sent to you in a letter when you first became a MoveUP member.
If you do not have your number, please fill in this form.
Video tutorials
We have put together a number of video tutorials to help you set up your Member Portal account, as well as troubleshoot any potential issues you may encounter. You can find these video tutorials by clicking here.
First-time users
To access the Member Portal, click on the link that appears at the top right corner of the website.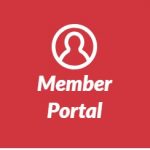 Click on the red "Sign Up Now" button that appears under the words "First Time Here?"

Fill out all the fields, starting with Member ID. Your Member ID can be found on the letter we sent to you when you first became a member. If you do not have your number, please fill in this form.
Choose a username and password. When choosing a username, consider something easy for you to remember such as your email address.
If the information you entered matches the information that MoveUP has on file for you, you will have activated your profile.
Once you have filled out and submitted your information, you should now be in the Member Portal. On the left hand side, you will see your information, which you can change or update at any time.
If you are trying to register and you encounter a message saying your information does not match our records, please note the following.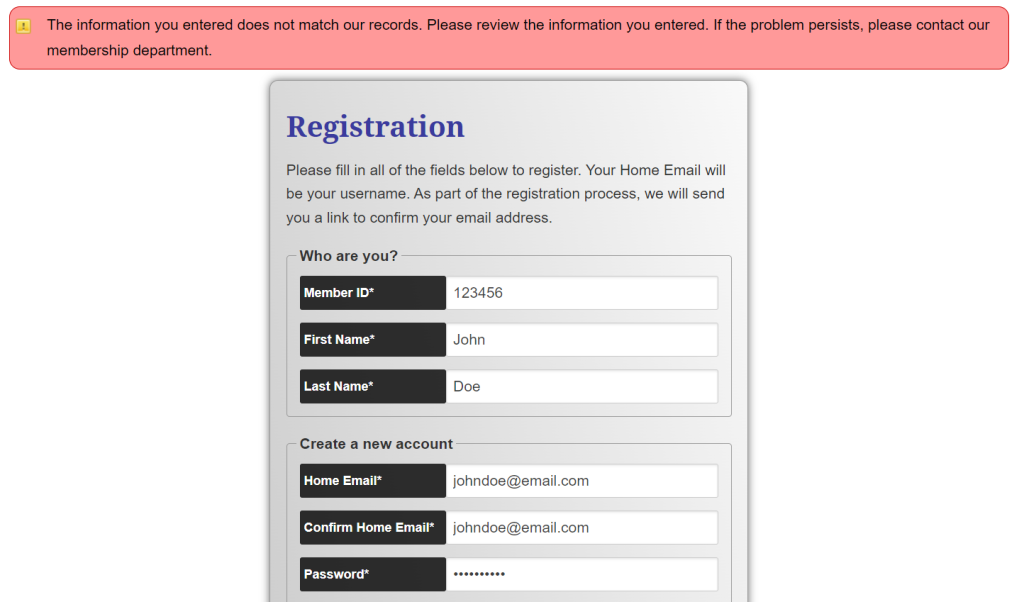 The information required to complete the form must match EXACTLY the information that MoveUP has in our records.
Verify that the information you entered does not contain any spelling errors or typos and try again.
Your Member ID is not the same as your employer ID. If you do not have your Member Id, If please fill in this form.
Is your email the same as the one you have provided to our Membership Department? If it is not, try a different email that may have been provided. You can always change your email once your profile has been created.
Your name must match our records exactly. So if you are using a preferred name instead of a legal name or an abbreviated version of your name, that may be why your name does not match. In general, your name in our records is most likely the same as the name you are known by officially with your employer (i.e. the same name on your paystub).
Once you have successfully registered, you will need to take the following steps:
Once you have created your profile, you have one hour to verify your email. If you do not receive email link to verify within a few minutes, please wait a little longer. You can also check your spam folder and refresh your inbox. Do NOT re-register as this will cancel your previous registration request.
Save your email! Your email contains your Membership Number and this will allow you to reference it easier in the future.
Helpful tips:
The email that you register on the Member Portal will become your username.
You don't need to click on the verification link in your email every time you log in.
MoveUP's Membership Services Department does not know your password. If you have lost your password, please follow the links on the Member Portal page to reset your password.
Returning Users
To login after you have already activated your profile, simply follow the Member Portal link and enter your username and password .
If you have forgotten your username or your password, you can follow the links to reset your login information.
Keep Updated
Please ensure your information on the Member Portal is as current as possible. We encourage you to login often in order to keep informed about union updates at your workplace and to update your information as needed.
Need Support?
Our Membership Services Department is happy to help if you are require assistance with setting up or troubleshooting an issue with your Member Portal profile and you have not been able to solve your problem using the troubleshooting tips listed above or with the tutorial videos.
When contacting our Membership Services Department, please include a screen capture of your completed form on the registration page and/or of the error message you are getting to help us understand and can troubleshoot your error faster.
To contact our Membership Services Department, please email membership@moveuptogether.ca.