MoveUP joins All Blood is Equal coalition
August 26, 2020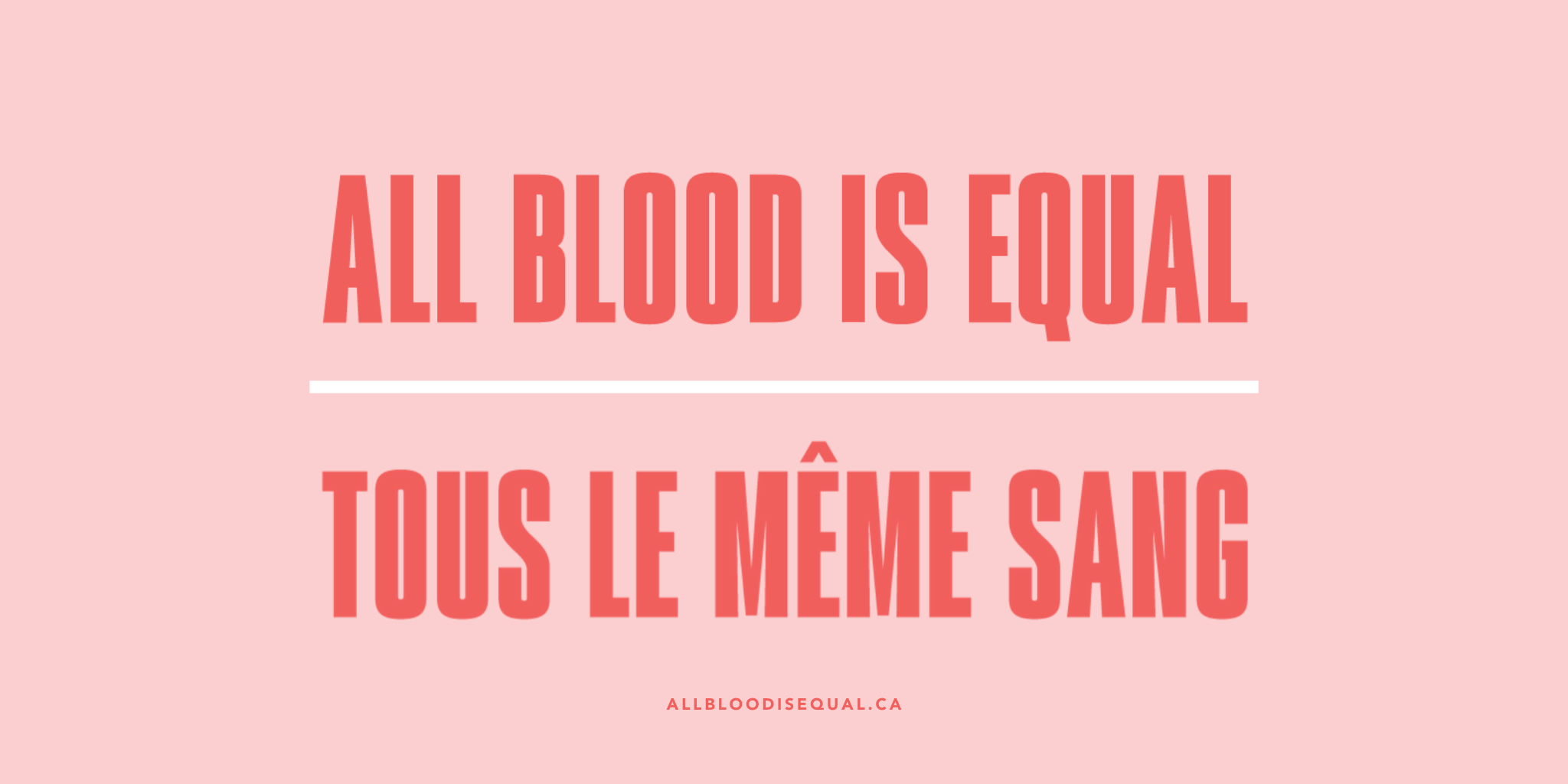 We need your help today to end discrimination and help Canada fight the shortage of blood supply caused by the pandemic. Please sign the call today to end the blood ban and add your voice to end discrimination in Canada.
In 2018, our union – inspired by the real-life experience of a member of our Human Rights & Multicultural Committee – began a campaign to call on the Government of Canada to ask Canadian Blood Services (CBS) to stop discriminating against gay men and trans women by ending the blood ban.
Sadly, the blood ban in Canada is not based on science but on old discriminatory ideas stuck in the 1950s. All blood in Canada is tested and is safe. What is not safe is that we have a shortage of blood right now and we are not letting everyone possible help save lives.
The blood ban by CBS stops gay men and trans women from donating blood unless they are celibate for three full months. Yes, if you want to do your civic duty to donate blood you have to stop having sex for one-quarter of a year. There is no science to support the ban just narrow-minded attitudes that we cannot afford especially during the pandemic.
MoveUP has fought hard to stop the ban. Our campaign included an official petition delivered to the House of Commons sponsored by NDP MP Randall Garrison. Unfortunately, the ban continues to remain to this day.
Since that time, we have continued our efforts to bring awareness to the cause by bringing the message to various Pride parades and promoting it on our social media channels. But we are not giving up. We are joining a coalition of organizations all across Canada called All Blood Is Equal to lend our support.
We will be encouraging all our members and supporters to show your support:
Please sign the call today to end the blood ban and add your voice to end discrimination.
Share the campaign with your friends, family, neighbours, and fellow allies.
Consider making a donation to the campaign so they can do more public outreach.
We thank everyone that has supported our End the Blood Ban campaign to date, and hope you will continue to support this cause by signing on to the All Blood Is Equal campaign.
In solidarity,
Christy Slusarenko & Gunter Seifert
Human Rights & Multicultural Committee Co-chairs