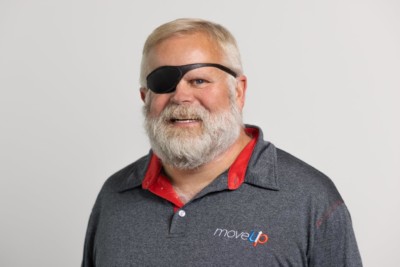 David was elected president of MoveUP in 2011. He previously served as MoveUP's vice-president for the ICBC group, starting in 2005. Prior to that, David sat on the MoveUP executive board since he was appointed by the executive council in 2001.
He was also elected as the COPE-SEPB National President in June of 2016.
David first became a member of MoveUP working at ICBC Head Office in 1995. His current workplace of record is the ICBC 5th and Cambie Claims Centre in Vancouver.
In addition to MoveUP committees, David also sits on the BC Federation of Labour Political Action Committee and Canadian Labour Congress Canada Council. He is a member of the Advisory Committee of the Sustainable Communities Initiative and a former delegate to the Vancouver and District Labour Council.
David is also a former member of the Board of Directors for the United Way of the Lower Mainland and, in 2012, was awarded the Joe Morris Labour Community Service Award by that organization.
In the past, David has sat on the board of directors for both the Vancouver Foundation and the Margaret Mitchell Fund for Women.
David lives in New Westminster with his wife, Maya Russell, and their three children, Kate, Maggie and Rebecca.