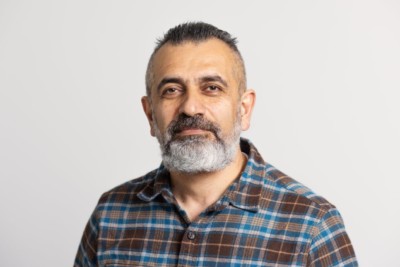 Constituency: Combined – Transit
Safar is a Computer Support Analyst at TransLink and has been a member of MoveUP since 2001 before becoming a job steward in 2006. He is a three-time executive councillor and had a prior stint on the executive board back in 2014 representing the combined transit units.
Safar has found his experience with the union as both challenging and encouraging, highlighted by the successes he has had in dealing with issues at work and grievances. His involvement has also included work with his bargaining committee where he helped obtain and include several benefits and wage increases into the collective agreement.
Safar is a supporter of the notion that a strong union strives to work fairly for its members. He believes members should be assured of working in a safe environment where fairness and respect are standard. He aims to continue working towards common interests and in preserving things that are important, such as the rights of members and their protection from abusive practices.
Safar believes the importance of equality, equity, transparency and accountability are cornerstone of a union's success.