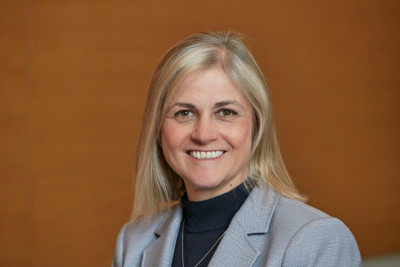 Annette Toth was first elected as Vice-President at MoveUP in 2013. Her experience in the labour movement goes back to 1992 when she was president of Local 4002 with the Airline Division of CUPE for over nine years. Annette joined ICBC in 2005 at the Driver Licensing Centre in Victoria. She later moved to the claims and insurance side of ICBC in 2006 and is now a senior injury adjuster at the Victoria Claim Centre.
Annette serves on the board of directors for both the BC Labour Heritage Centre and the Columbia Institute. She is the chair of the MoveUP Events and Social Planning Committee. She is a member of the BCFED Human Rights Committee, is the labour co-chair for the United Way fundraising campaign at ICBC and serves as a pension trustee. She also sits on the board of the Union Protein Project.
Annette holds a B.A. from the University of Victoria.
Annette is from Victoria and maintains her home there.