International Workers' Day 2023
April 24, 2023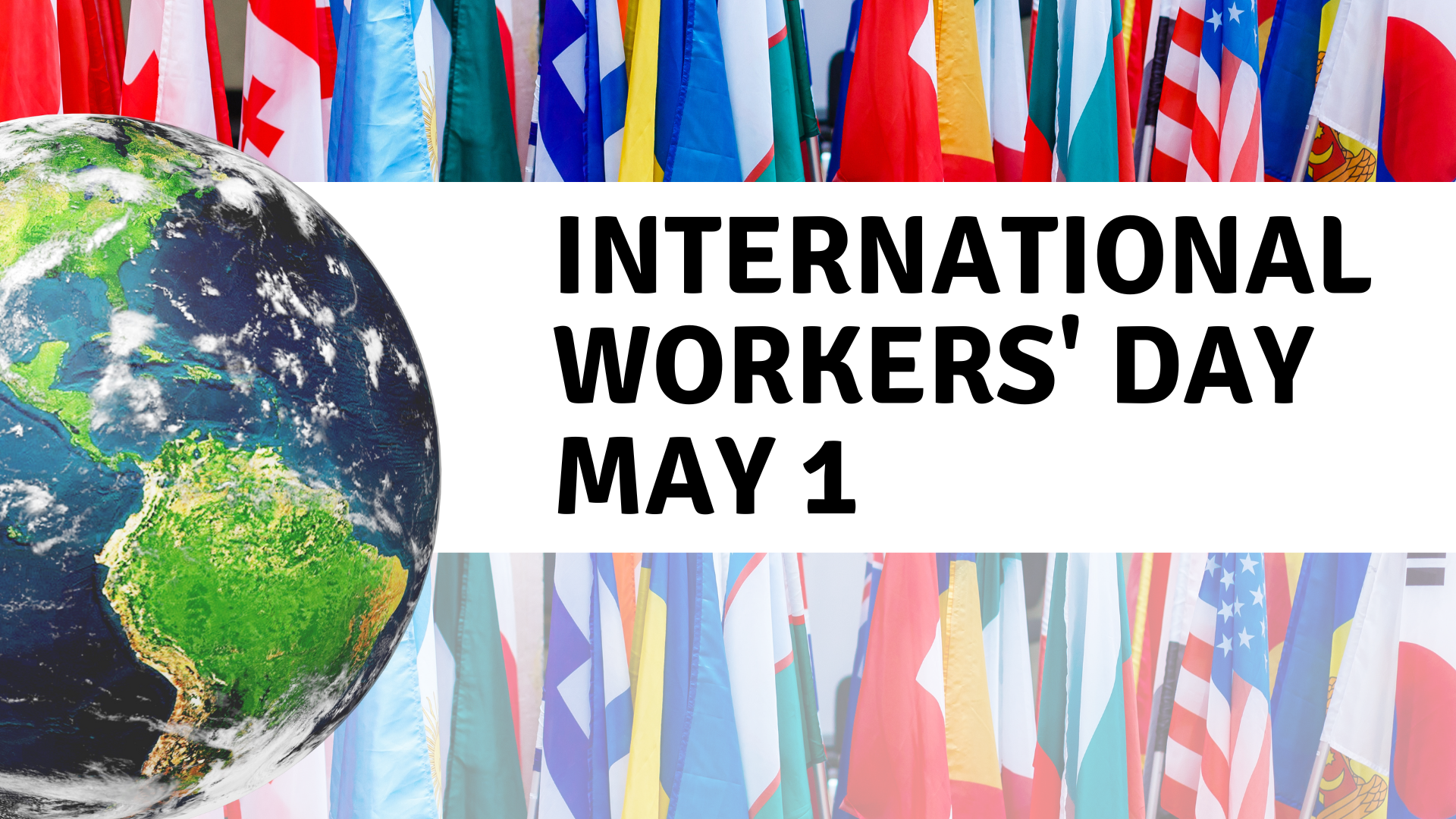 May 1 marks the annual International Workers' Day around the world – a day when unions across the world recognize the contributions of working people and the achievements of our labour movement in fighting for better working conditions and a fairer society.
May 1 was chosen for International Workers' Day in the late 1880s as a focal point for the campaign for an eight-hour workday. May Day is a public holiday in many countries around the world, just as we celebrate Labour Day here in Canada. It has become a broader occasion to champion a variety of interrelated social justice issues.
Worker solidarity and union strength is more important today than ever. As we have seen the rise of inflation and the cost-of-living, it has been workers standing together that has yielded successes in the form of cost-of-living adjustments in many collective agreements, such as those in the public sector here in BC. But we are still facing many challenges, and not all workers have been as fortunate. Many workers continue to come under attack.
Here in BC, we have seen many examples of such attacks including Vancouver Mayor Ken Sim and the right-wing led city council voting to end their living wage policy, a move that directly targets those who are most vulnerable and disrespects the hard work of those workers who are already at the bottom of the wage scale.
We have seen transit workers who are members of CUPE 561 out on an extended strike because their employer, First Transit, which is an American company contracted to provide services that would have been better kept local, refuses to negotiate a fair deal for their workers that respects the work they do and compensates them in line with what workers are making in other jurisdictions for doing the same work.
We have also seen federal workers who are members of the Public Service Alliance of Canada (PSAC), including Canada Revenue Agency staff, go out on the picket line because they too, like all of us, want a fair contract—including wages, benefits, and working conditions—that reflects the hard work they do and the service that they provide to the public.
This International Workers' Day, we hope all our members will continue to show solidarity with your fellow workers, fellow union members, and the work of our labour movement and to remember the common goals that we are all fighting for to improve workers' rights and conditions, as well as to improve conditions for all working families and create a more just, inclusive society.
Here are some of the things that you do this International Workers' Day to show your support for workers and working families. You can click on each link for more information.
May Day Rally at Vancouver City Hall (May 1, 5 p.m. start)
Support CUPE 561 Transit Workers
Support PSAC members on the picket line
Check out active campaigns by the Canadian Labour Congress
Make your plan to vote in the Alberta provincial election (for members in Alberta)
In solidarity,
Lori Mayhew, President
Graeme Hutchison, Secretary-Treasurer
Rysa Kronebusch, Vice-President, Utilities
Christy Slusarenko, Vice-President, Combined Units
Annette Toth, Vice-President, ICBC
History of International Workers Day
The roots of the International Workers' Day began at a time when workers fought for an eight-hour work day during a time when 10-to-16 hour workdays, six days a week, was the norm and, as a result of working in unsafe conditions, death and injuries occurred on a regular basis.
International Workers' Day commemorates the 1886 Haymarket affair in Chicago which took place on May 4. It was a peaceful rally held in support of the general strike for the eight-hour workday which occurred three days prior on May 1 across the United States.
The rally took a tragic turn when a bomb was thrown into the crowd prompting police response which would kill at least four demonstrators and wounded many. Many labour leaders and sympathizers would be arrested and executed in the weeks and months that followed.
International Workers' Day was formally recognized as an annual event in 1891.