A message on National Day for Truth and Reconciliation 2023
September 27, 2023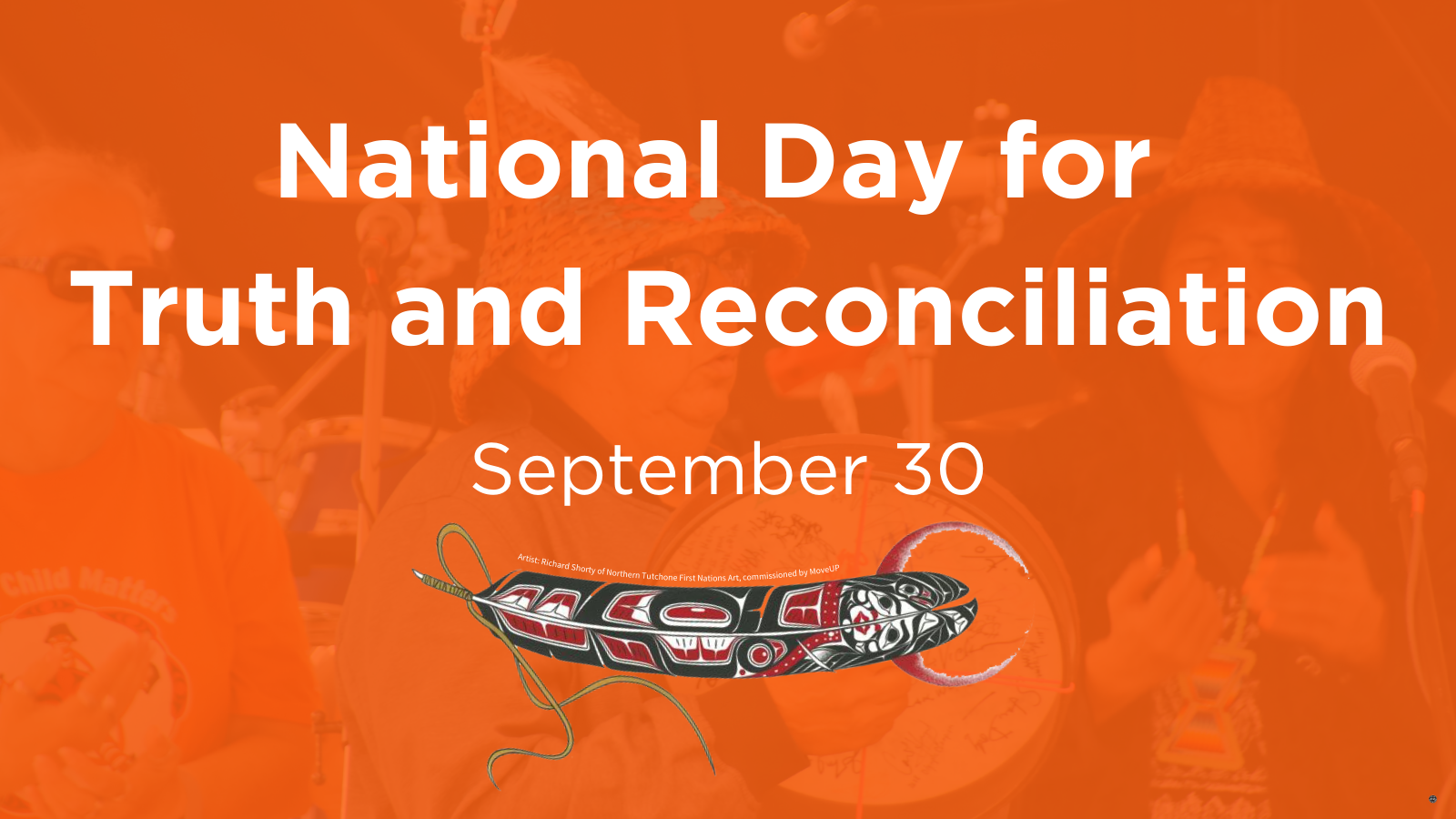 This September 30 will mark the third annual National Day for Truth and Reconciliation (NDTR) in Canada.
It is a day in which we honour the survivors of residential schools, remember those lives who were lost as well as those lives who were forever impact by the horrific legacy of the Indian Residential School System, and remember the role that all of us have as a country, as organizations, and as individuals in advancing reconciliation with Indigenous Peoples.
This year also marks the first time since the NDTR was established in 2021 that it is now recognized as a statutory holiday in BC.
Recognizing it as a statutory isn't just about giving workers a day off. It is about recognizing the significance this day holds, to provide people with an opportunity to adequately reflect about what it means to their understanding of reconciliation, and to have time away from their workplaces to take meaningful action to demonstrate how they want to support reconciliation efforts. It also demonstrates our BC provincial government's commitment to reconciliation.
Since this day was first established in 2021, we were happy to see many of our employer partners choose to recognize this day with time off for our members – their employees. We are glad to see that the BC provincial government passed legislation this past March to make this day a statutory holiday – joining Canada, Prince Edward Island, the Northwest Territories, Nunavat, and the Yukon – as jurisdictions that have designated September 30 as a statutory holiday.
We hope to see eventually all provinces recognize the significance of NDTR and pass legislation to make September 30 a statutory holiday across the board. We are committed to supporting labour bodies and unions in other provinces to make this a reality.
That is one of the many ways that we, as a union, can continue to advance truth and reconciliation. We continue, every day, to examine our procedures and our actions with reconciliation in mind.
We encourage all of our members to take the time today to learn about the significance of National Day for Truth and Reconciliation, the learn about the history of Orange Shirt Day which preceded the more formal NDTR, and find ways that you support reconciliation actions whether that's through education, donating to Indigenous initiatives such as the Indian Residential School Survivors Society, or wearing orange and reflecting upon its significance.
This year, our executive councillors will be distributing orange buttons to select MoveUP workplaces. The buttons contain the phrase 'Every Child Matters' in reference to the survivors of Indian Residential Schools and in memory of those whose lives were lost, as well as featured a feather commissioned by MoveUP and designed by Indigenous artist Richard Shorty of the Northern Tutchone First Nations.
If you receive one of these buttons, we hope you will wear it on September 30 and that it encourages you to reflect on your understanding of reconciliation and the ways you can continue your own personal journey towards reconciliation and supporting the journey of others around you as well.
In solidarity,
Graeme Hutchison, President
Lori Mayhew, Secretary-Treasurer
Rysa Kronebusch, Vice-President, Utilities
Christy Slusarenko, Vice-President, Combined Units
Annette Toth, Vice-President, ICBC