A message from MoveUP on Labour Day 2023
August 28, 2023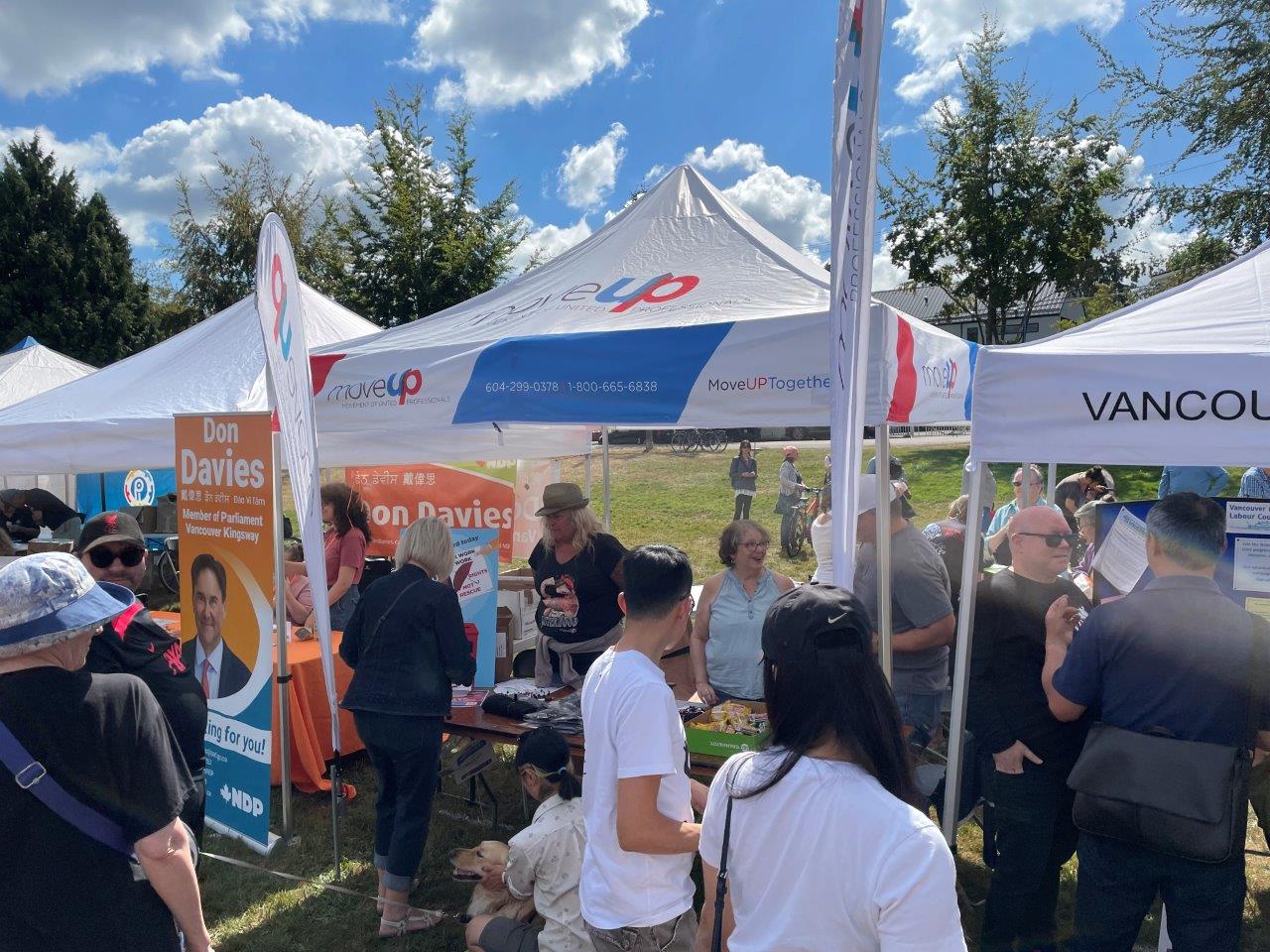 On behalf of our executive board, executive council, and our staff at MoveUP, we want to wish all our members and their families a safe and happy Labour Day.
On this day to recognize and honour working people, and the families that they care for, we encourage of all you to take part in the many family-friendly community events that are being hosted by labour councils.
You can find a full list of labour events across the country here.
Labour Day provides all of us with an opportunity to reflect on the top concerns that workers and working families continue to face, and certainly what has happened throughout this summer has demonstrated that workers are now more than ever recognizing their value, recognizing the importance of work-life balance and healthy working environments, and recognizing the urgent need to ensure job security in the face of a changing world and emerging technologies.
You may have seen the term 'hot labour summer' pop up over these last few months in reference to the job actions being taken by workers across many different industries. Even our union experienced some of that as our members who work at Capilano University were on the picket line for six weeks with their main issue being remote work language.
Locally in BC, we saw high-profile strikes involving transit workers in the Fraser Valley and longshore workers at the BC ports, respectively, ultimately resolved. However, as of this writing, hotel workers at the Sheraton Vancouver Airport and the Radisson Blu in Richmond continue to be on the picket line.
If you are in Ontario, you may have seen workers at Metro grocery stores recently went on strike. Those workers are seeking a fair deal from their employer which turned the highest-ever profit in company history in 2022. Despite that, many of the workers earn wages that won't even allow them to afford shopping in the store they work at.
One of the most significant strikes that will affect any of us who enjoy watching scripted shows is the one involving the Screen Actors Guild – American Federation of Television and Radio Artists (SAG-AFTRA). While studios may want us to think of actors all as multi-millionaires, the reality is most of those workers struggle day-to-day between jobs and even some of the more recognizable names don't have access to health insurance if they can't find enough work to qualify.
We may all work in different industries in different parts of the world, but as workers we share many things in common. We are all faced with challenges including ever-increasing costs of living, and more on the horizon with climate change and artificial intelligence among others.
This Labour Day, we hope you will take the time to reflect on what it means to be a worker today, and the steps that you can take to help all workers build a better future. Attending a Labour Day event is a great way to meet fellow union members and labour activists and learn about more ways you can get involved in your union and in the labour movement so we can make sure the future is written by workers, for workers.
Happy Labour Day!
Join MoveUP at the Metro Vancouver Labour Day Celebration
MoveUP will be taking part in the Metro Vancouver Labour Day Celebration co-hosted by the Vancouver & District Labour Council and the New Westminster & District Labour Day Council.
Come enjoy free live music, food, and kid's activities and games at this family-friendly celebration of working people and unions.
The event takes place at Edmonds Park (7433 Humphries Ave.) in Burnaby and will run from 11:30 a.m. to 2:30 p.m.
For more information, click here.
In solidarity
Lori Mayhew, President
Graeme Hutchison, Secretary-Treasurer
Rysa Kronebusch, Vice-President, Utilities
Christy Slusarenko, Vice-President, Combined Units
Annette Toth, Vice-President, ICBC