Support for flood relief and recovery in our communities
November 30, 2021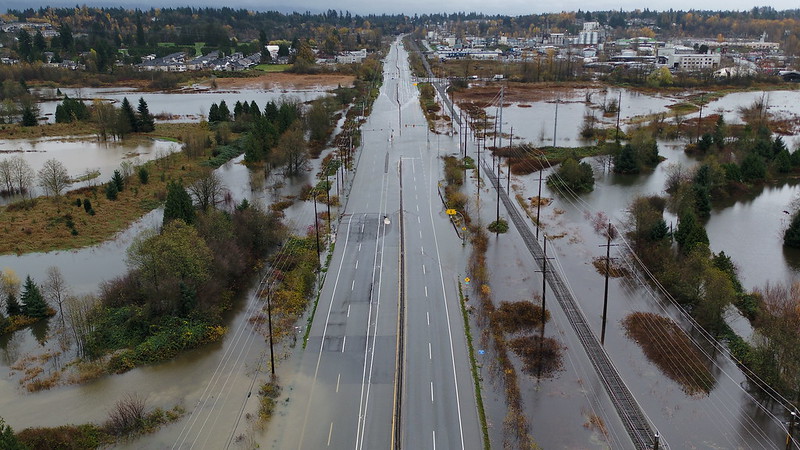 Over the past few weeks, extreme weather events have caused devastating effects in many BC communities forcing residents from their homes, affecting many who rely on our highway infrastructures, and dealing with other forms of personal losses.
At MoveUP, we are proud to play a part in helping our communities recover by making a $5,000 donation to the United Way's United for BC Flood Response Fund. Our national union, COPE-SEPB, has also made a $10,000 donation to the fund.
How can I support the United Way Flood Response Fund
The United Way for BC Flood Response Fund addresses important needs such as housing, food assistance, trauma, and mental health support. Monetary donations can be made directly to the United Way by clicking here.
Collection of non-perishable food and essential goods
Our MoveUP members at ICBC, with support by their employer, are also taking an additional step to support those affected by the recent flooding. They are collecting non-perishable food and essential goods at claims centres and driver licensing offices across the province. If you have items to donate, you can drop them off at your nearest ICBC location.
(Note: Service BC locations that provided ICBC services are not included. Also, donations are not encouraged at this time at Vancouver Island or Northern BC offices due to transportation limitations although they will not be refused).
What can I bring to donate?
The United Way has identified the need for:
Canned/jar: meat, tuna, legumes, beans, ravioli, chili, soup, pasta sauce, vegetables, tomatoes, fruit
Dry: soup, rice, pasta, red lentils, chickpeas, kidney beans, cereal, crackers
Cooking oil, salt, white or brown sugar, Indian tea
Essential items: grocery store gift cards (particularly helpful), blankets, diapers, toiletries, toilet paper
Large, difficult-to-store items (e.g. furniture) are not being accepted.
Thank you for your generosity in helping our communities recover.
In solidarity,
David Black, President
Lori Mayhew, Secretary-Treasurer
Rysa Kronebusch, Vice-President, Utilities
Christy Slusarenko, Vice-President, Combined Units
Annette Toth, Vice-President, ICBC