A message on the 2nd annual National Day for Truth and Reconciliation
September 28, 2022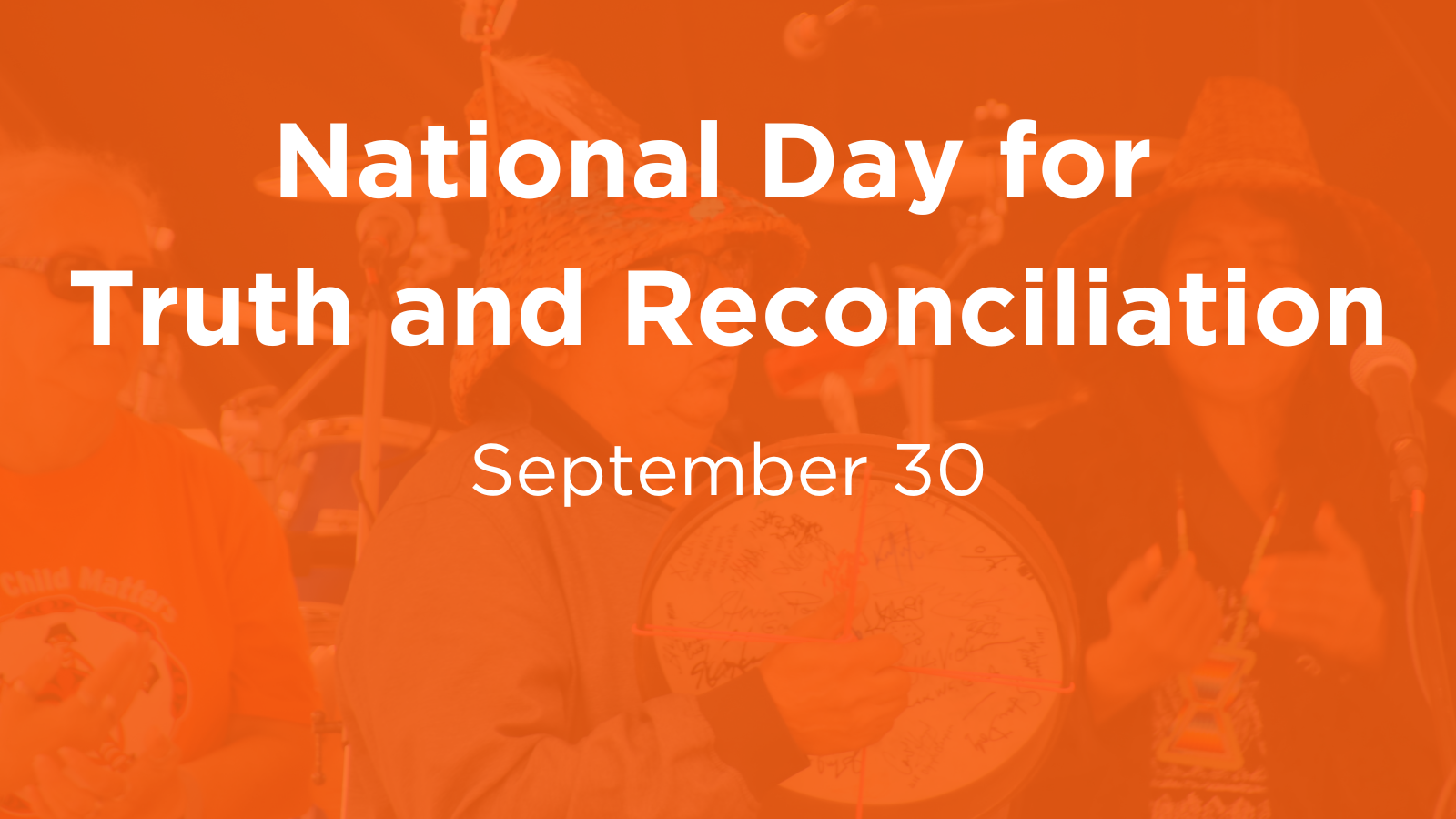 This year, on September 30, marks the second annual National Day for Truth and Reconciliation (NDTR) in Canada. First introduced in 2021, NDTR aims to honour the survivors of residential schools and remembers those who never sadly returned home.
The establishment of this day as a national holiday is just one small part of the larger work of our country towards reconciliation with Indigenous peoples. While our union, and many of our employer partners, have chosen to honour this day and use the time to reflect on the role that we can play towards advancing reconciliation, it is unfortunate still to see many organizations and other provinces refusing to do so.
The National Day for Truth and Reconciliation is not just about having time away from work. It is an opportunity for all of us—as individuals, as organizations, as communities, and as governments—to examine what we all can do to support reconciliation efforts.
That can come in many forms, whether its through education, donating to Indigenous initiatives such as the Indian Residential School Survivors Society, or wearing the colour orange and reflecting upon its significance.
It also means continuing your activism as all our causes are interconnected and can and must be examined with reconciliation in mind, whether it is workers' rights, human rights, women's rights, 2SLGBTQIA+ rights, environment and combatting climate change, DEI (diversity, equity, inclusion) initiatives and so much more.
Everyday, but especially on September 30, is a day for growth and understanding, to listen to Indigenous voices, and to ask ourselves what we can do in our journey towards reconciliation.
One of our union's pursuits is to work with our partners and allies in the labour movement and Indigenous communities to make sure that NDTR is recognized and observed across our provinces and our country.
On a local level, this year we are raising money for the Indian Residential School Survivors Society by providing orange t-shirts by donation to our members with all proceeds going directly to the IRSSS and we thank all our members who have supported this initiative over the past few weeks.
We hope all of you will take the time on September 30 to reflect on your understanding of reconciliation and take the time to continue your own personal journey towards reconciliation while supporting the journey of others around you as well.
In solidarity,
Lori Mayhew, President
Graeme Hutchison, Secretary-Treasurer
Rysa Kronebusch, Vice-President, Utilities
Christy Slusarenko, Vice-President, Combined Units
Annette Toth, Vice-President, ICBC