MoveUP at the Tri Union Conference
May 15, 2018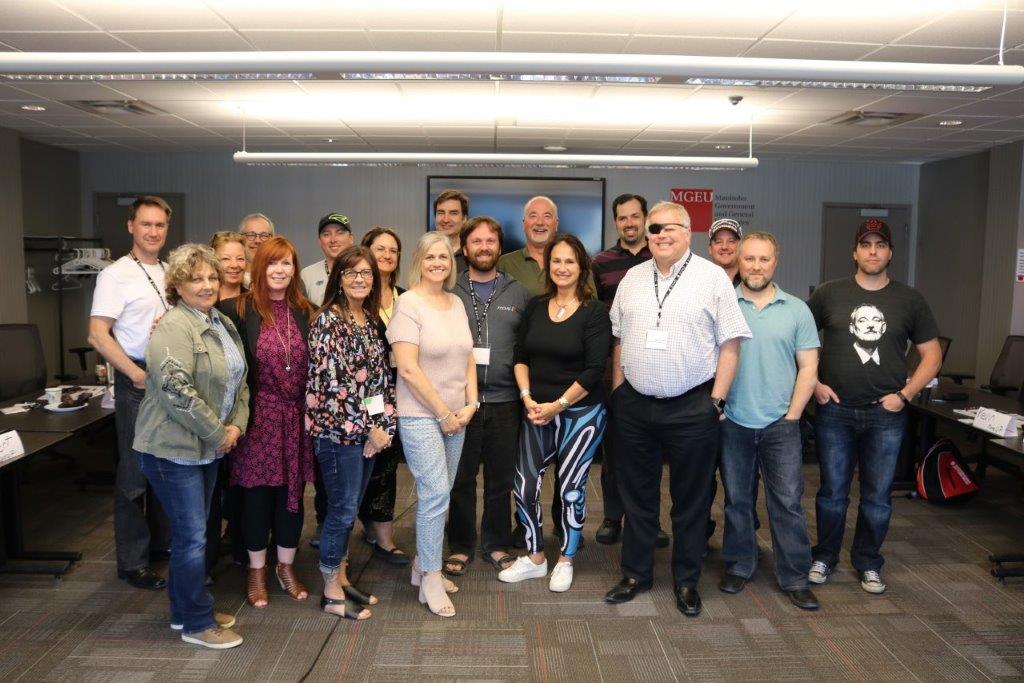 MoveUP President David Black, Vice-President Annette Toth, Senior Union Representative Kevin Smyth, and Executive Board members Robert Starcevich, Joyce Galuska, Bryan Finstad along with Communications Officer Daniel Fung take part in the Tri Union Conference in Winnipeg, Manitoba.
The Tri Union Conference involves MoveUP representatives meeting with staff and members of the Manitoba Government and General Employees' Union (MGEU), who represent members at Manitoba Public Insurance (MPI) and COPE 397, who represent members at Saskatchewan Government Insurance (SGI).
The Tri Union conference allows the three unions, who all represent workers in the public auto insurance sector in their respective provinces, to share notes, provide updates, and share insights.
MoveUP has represented workers at ICBC since 1974.