Union to temporarily pause strike action at VantageOne during holiday season
December 21, 2020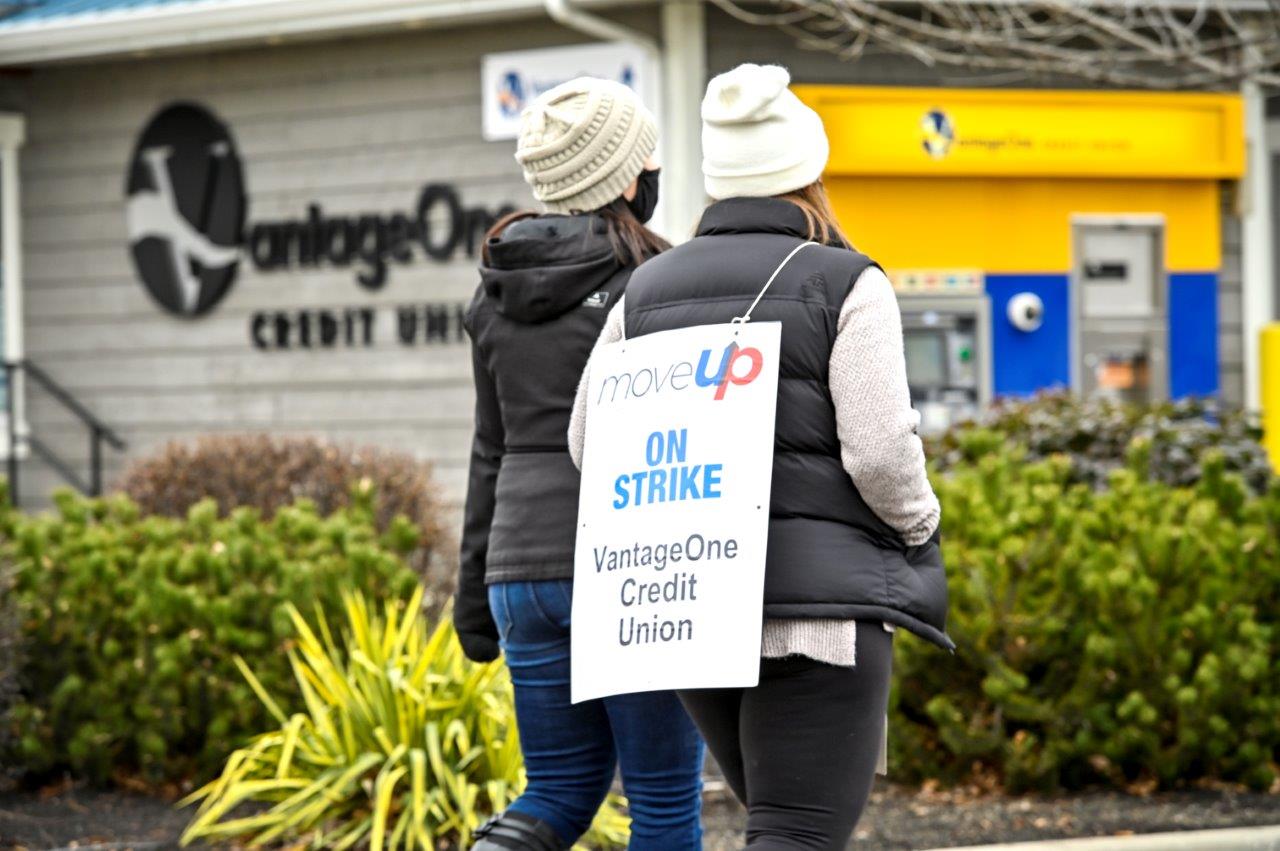 MoveUP members currently engaged in a labour dispute at two VantageOne Credit Union locations in Vernon will temporarily cease strike action for at least two weeks to limit the impact on the credit union's members during the holiday season and to offer the employer an opportunity to return to the bargaining table.
"Our members have been adamant that they want to minimize the impact on the people in the community who have been very supportive through the first week of the job action," said Christy Slusarenko, Vice-President of MoveUP. "The employer has said publicly that they want to negotiate again so this is their opportunity to return our calls with an assurance that their operations will not be affected during this period."
The members began job action on Monday, December 14. Since the workers voted 100 per cent to reject the employer's last offer, the union has been waiting to return to the bargaining table. The employer's last response to the union was on December 1 and they have not responded to outreach efforts since that time.
The workers would also like to express their appreciation to the local community for showing their support for those on the picket line. The workers are fighting to secure job protection language in their next collective agreement.
"The support has been very touching and heartfelt," said Erik Grebliunas, one of the union workers. "The people we have talked to while on the picket line have told us that preserving good jobs in the community is important. That is why we made the decision to take job action and we hope that the employer has heard our message and will come back to bargaining knowing this is important for our members."
"The one thing we can agree with the employer on is that our members want to be back at work with a fair collective agreement," added Slusarenko. "Fair to us means ensuring bargaining unit work is performed by bargaining unit members and not trying to circumvent the labour relations code by refusing to include even the most basic language that protects that right for workers."