Supporting front-line workers through 3D printing: Brian's story
April 10, 2020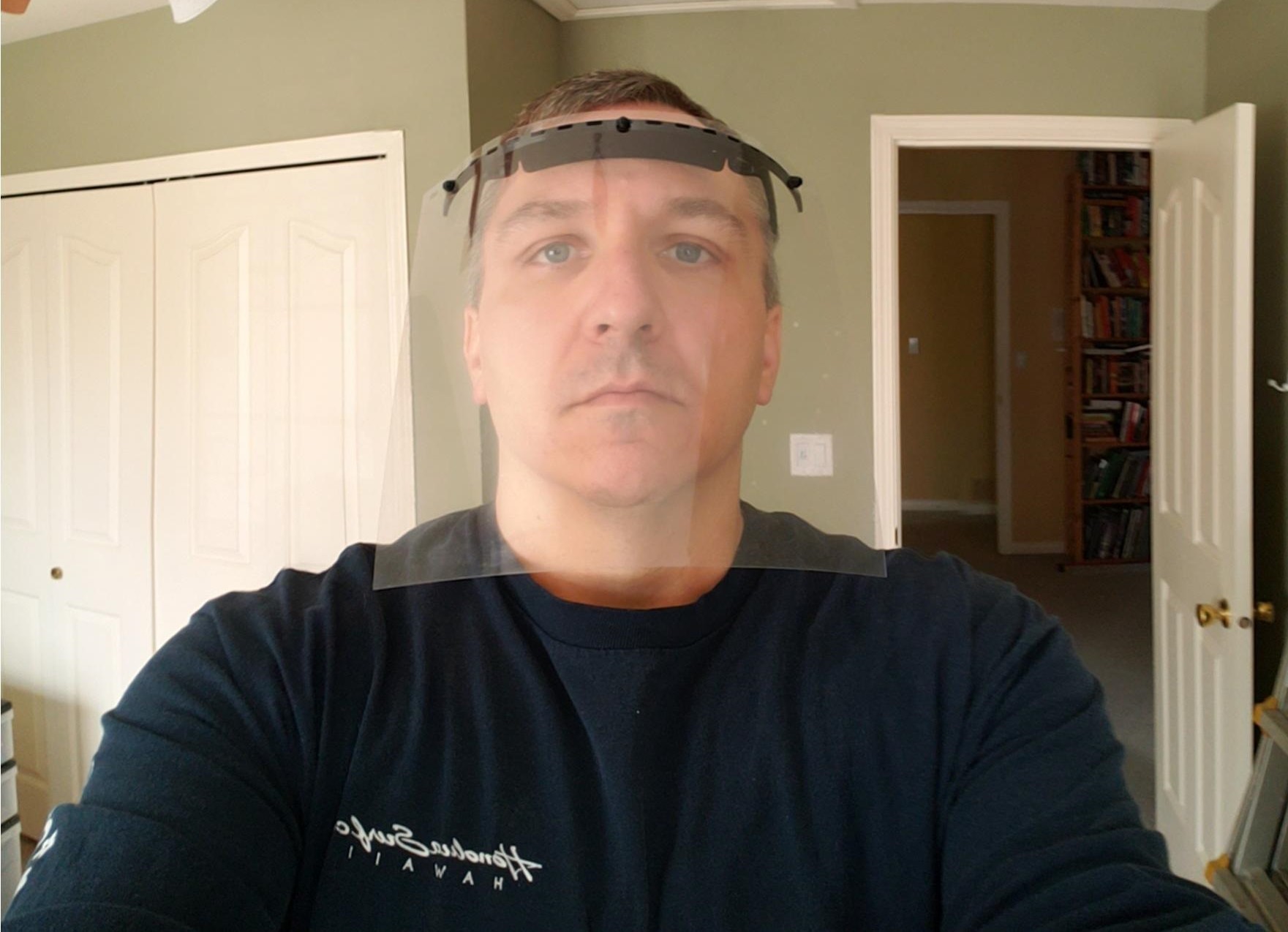 While positive stories have been tough to come by in the age of the COVID-19 pandemic, some of the most heartwarming ones have come from seeing people step up to support their neighbours, their communities, and front-line healthcare workers.
Brian Martens, a MoveUP Executive Councillor and job steward who works at ICBC, has been one of those individuals who has found a way to step up and use his talents and his interests to make a positive contribution.
About three years ago, Brian – a noted tech enthusiast who always is up on the latest gadgets – was introduced to the world of 3D printing.
After procuring a 3D printer, he would print different parts and pieces but admitted that projects would sometimes be few and far between.
His latest calling, however, has been one that has meant the machine has been put to good use.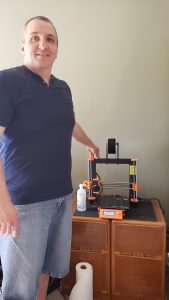 "A friend of mine in the 3D community sent me a link to a group in Canada that was forming a conglomerate of 3D printers and advocates that wanted to get together and start printing face shields," said Brian. "You can download a lot of files and just put them onto the printer and hit print. It's becoming that simple."
Brian was also fielding requests that came separately from both MoveUP Vice-President Annette Toth as well as United Steelworkers Local 2009 President Al Bieksa.
"It was some of their workers that were trying to figure out the same sort of thing," revealed Brian. "Fortunately, I had just downloaded all the designs and the styles for the face shields that I wanted to print and start sending out there."
For the design he's using, Brian figures it takes just over two hours to complete one. He's also put his toys printing on hold in order to conserve resources needed to print as many face shields as possible.
"I'm going to join up with another group called the COVID-19 3D Printing Group out of Coquitlam, and hopefully I'll be able to help them out and use what I can to help their services and get them to healthcare and front-line support workers."
For people who have access to a 3D printer and want to get involved, there are a lot of different groups out there that you can look for to get involved.
Face shields are a popular item, as well as ear savers, which are simple bands that help hook healthcare workers hook masks onto their ears in a more comfortable manner.
While Brian has found a way to turn a pandemic into positive productivity, he reminds everybody that it's also important to remember to spend time with your families and other loved ones as well – whether that's in-person or remotely.
"It's really been the hardest on my daughter, in general," admitted Brian. "She just really wants to go out and play with her friends."
With the Easter long weekend coming up, however, Brian will take some time to take his family camping in their own backyard. But while he enjoys some much-deserved R&R with his family, you can bet the 3D printer will be remaining hard at work.
Have a story you want to share about how you, or someone you know, is helping the community get through the COVID-19 pandemic? Email communications@moveuptogether.ca.
For more resources and updates on COVID-19, please visit MoveUPTogether.ca/FlattenTheCurve.