MoveUP stands in solidarity with MGEU members on the picket line at MPI
September 15, 2023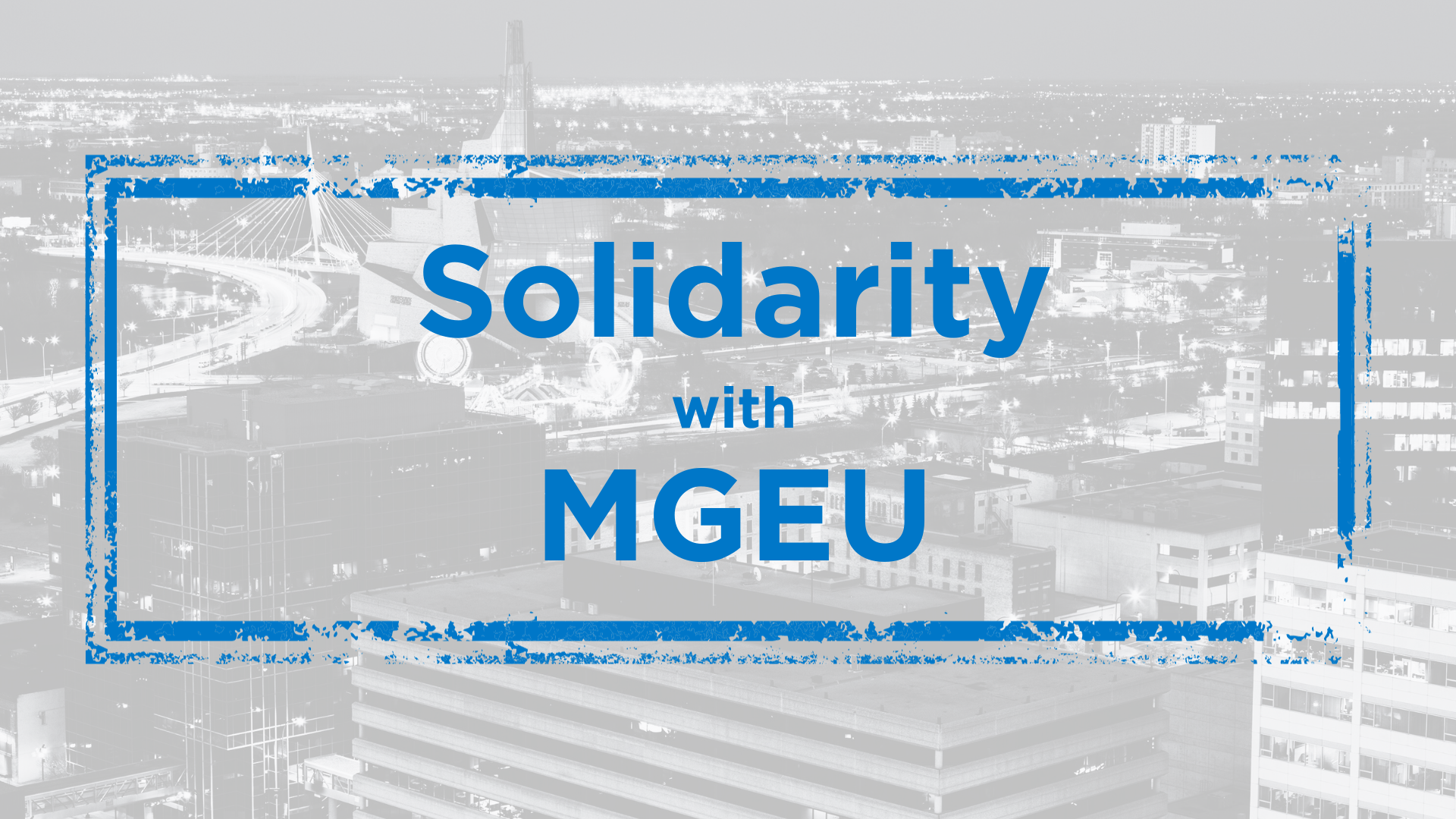 On behalf of our union of 14,000 members, including nearly 6,000 members who work at the Insurance Corporation of British Columbia (ICBC), we offer our support and solidarity with the members of the Manitoba Government and General Employees' Union (MGEU) who have been on the picket line at Manitoba Public Insurance (MPI) since August 28.
We urge the Government of Manitoba and MPI to get back to the bargaining table with MGEU and deliver a fair deal for these essential workers who are facing rising cost-of-living concerns like many workers across our country are.
Our union recognizes the value of workers in the public insurance sector and how vital they are to providing services and support to the people in the communities where they live. It is shameful that the Government of Manitoba and MPI refuses to acknowledge this and refuses to table a reasonable offer regarding wages to the hard-working MGEU members at MPI.
In BC we have been fortunate to have a government since 2017 that recognizes that challenges that workers and families are facing with respect to affordability. It is important for governments to value the contributions of public sector workers and the services they provide for people in the community. Our members at ICBC ratified a new collective agreement in early June that included fair wage increases with a cost-of-living adjustment, the same wage terms that all public sector workers in BC received.
With a provincial election less than three weeks away in Manitoba, workers – especially those on the MPI picket line – can see this Manitoba government's true colours and will no doubt voice their displeasure at the ballot box.
We hope that a reasonable resolution to this strike will happen soon and that MGEU members can go back to providing essential services to the people of Manitoba. Until then, one day longer, one day stronger!
In solidarity,
Lori Mayhew
President
Annette Toth
Vice-President, ICBC