MoveUP at the 2018 Vancouver Pride Parade
August 5, 2018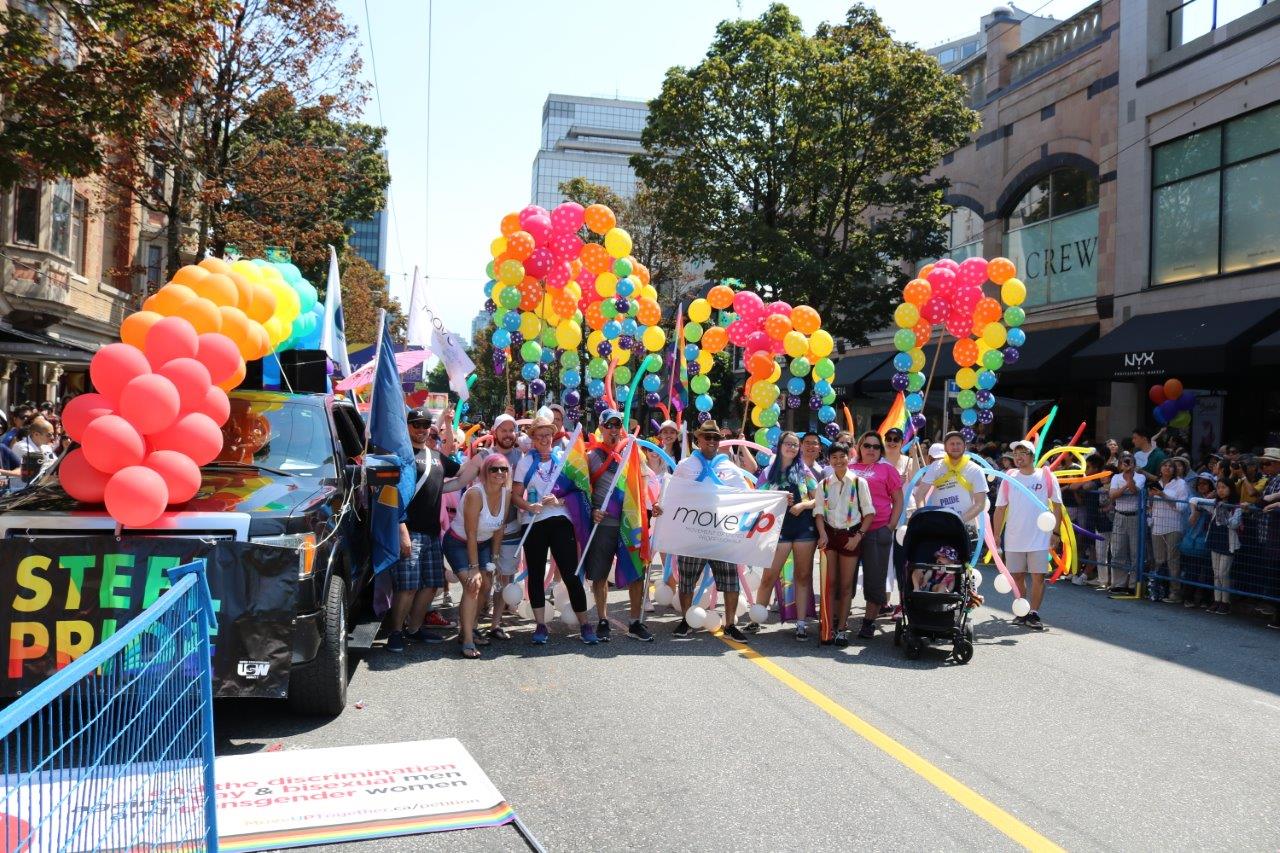 MoveUP, together with USW 2009, marching at the 2018 Vancouver Pride Parade on Sunday, August 5 alongside other B.C. unions in support of inclusivity, the belief that everybody is entitled to safety, respect and dignity, and the rights of the LGBTQ2S+ community.
Click here for the Facebook photo gallery.
Thanks to all the volunteers who helped prepare the MoveUP/USW 2009 truck in advance of the parade, and all our members who came out to march as well as to VP Annette Toth, Human Rights & Multicultural Committee co-chair Gunter Seifert as well as MoveUP staff members Kat Prinz, April Young, Anny Chen and Daniel Fung.