Human Rights & Multicultural Committee
Co-chairs: Anderson Charles and Christy Slusarenko
The Human Rights & Multicultural Committee represents persons of colour, First Nations, 2SLGBTQIA+ persons, and persons living with disabilities.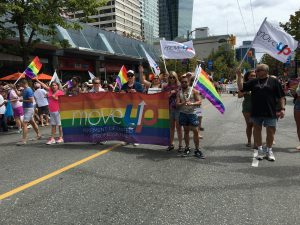 The committee ensures that MoveUP members are made aware of pertinent human rights issues (including international human rights, 2SLGBTQIA+ rights, Indigenous rights, and harassment), and monitor the effects on contract language (i.e. seniority rights, training, employment equity, etc.) on the rights of all members.
The committee is also committed to growing and strengthening our union's relationship with multicultural communities, both in and out of the union's membership. To make MoveUP truly representative, we must create an inviting environment for our members with efforts including outreach to members and community leaders outside the union, and translations in our union publication.
The Human Rights & Multicultural Committee affiliates with, or supports, the following organization: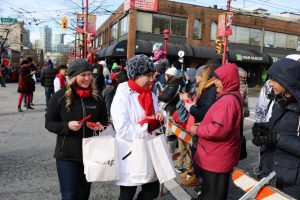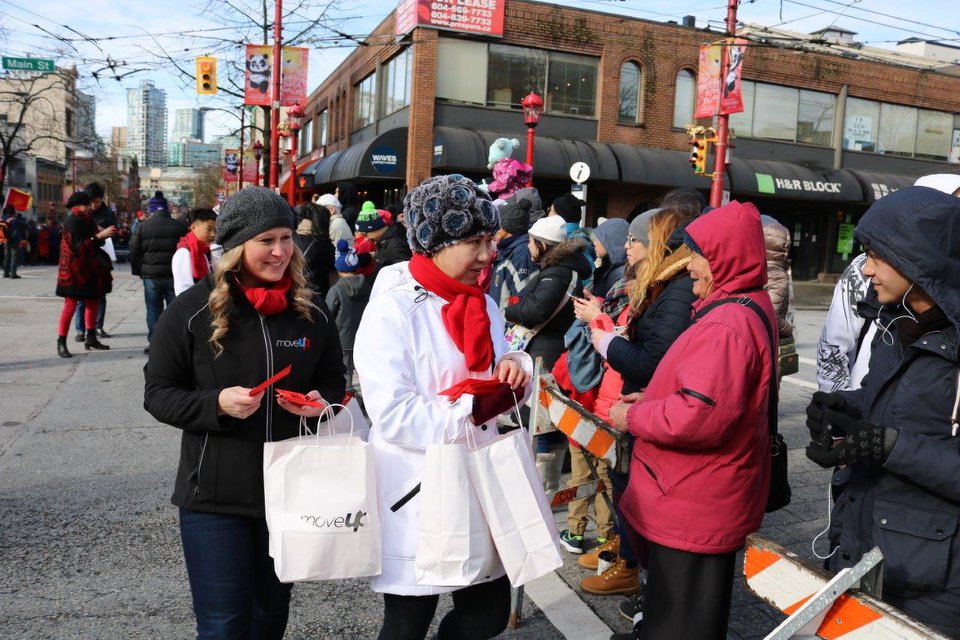 MoveUP campaigns:
Decriminalize sex work
All Blood is Equal
#IllGoWithYou
General Resources:
Anti-Racism Resources:
Canadian Commission for UNESCO
Canadian Race Relations Foundation
Canadian Ethnocultural Council
Canadian Anti-racism Network
Elimin8hate
Mosaic BC
Vancouver Black Therapy & Advocacy Fund
Victoria Immigrant and Refugee Centre Society (VIRCS)
Hogan's Alley Society
Black Youth Helpline
Canadian Anti-Hate Network
'Disband, Disempower, and Disarm': Amplifying the Theory and Practice of Police Abolition
Are Police Obsolete? Breaking Cycles of Violence Through Abolition Democracy
PRIDE Resources:
Vancouver Pride Society
Victoria Pride Society
Surrey Pride
Kelowna Pride Society
Queer Film Festival
SHER Vancouver
Iranian Railroad for Queer Refugees
QMUNITY
Pink Triangle Press
Canadian Centre for Gender and Sexual Diversity
Little Sisters
PFLAG Canada
Egale Canada
Catherine White Holman Wellness Centre
Sum of Us Festival
What's On Queer BC
Indigenous Resources:
Government of Canada – First Nations in Canada
Government of Canada – Crown-Indigenous Relations and Northern Affairs Canada
Government of Canada – Indigenous Skills and Employment Training (ISET) Program
Government of Canada – Indigenous heritage
Indigenous Works
Assembly of First Nations
Congress of Aboriginal Peoples
Inuit Tapiriit Kanatami
Métis Nation
Native Women's Association of Canada
National Inquiry into Missing and Murdered Indigenous Women and Girls
Procurement Strategy for Aboriginal Business (PSAB)
AFOA Canada
Canadian Council for Aboriginal Business
Cando – Inspiring Success
First Nations Information Governance Centre
Indspire
National Association of Friendship Centres
Reconciliation Canada
Do you have a resource you would like us to share? Email one of our committee co-chairs!