Let's Stand up for Equality, Justice and Human Dignity
December 10, 2018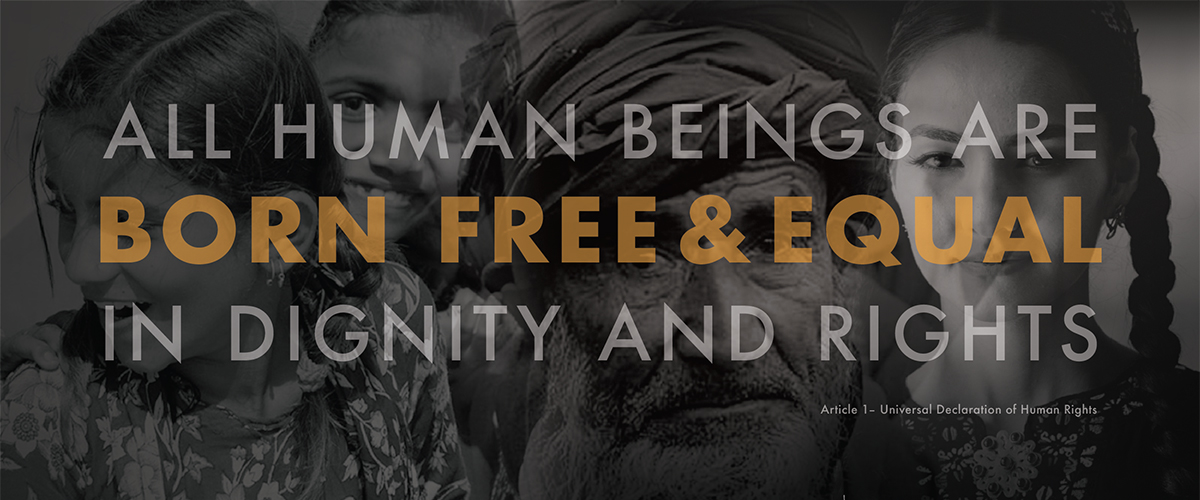 Each year on December 10, we observe International Human Rights Day.
This year marks the 70th anniversary of the Universal Declaration of Human Rights, which was adopted by the United Nations General Assembly on December 10, 1948. This milestone document proclaims the inalienable rights to which everyone is inherently entitled to as a human being – regardless of race, colour, religion, sex, language, political or other opinion, national or social origin, property, birth or other status.
The Universal Declaration of Human Rights empowers us all. The principles enshrined in the Declaration are as relevant today as they were in 1948. We need to stand up for our own rights and those of others. We must take action in our own daily lives to uphold the rights that protect us all, and thereby promote the kinship of all human beings.
As MoveUP members, we ask you to take the following pledge:
I will respect your rights regardless of who you are. I will uphold your rights even when I disagree with you.
When anyone's human rights are denied, everyone's rights are undermined, so I will stand up.
I will raise my voice. I will take action. I will use my rights to stand up for your rights.
Please share and spread the word via social media with the #standup4humanrights.
Together we can all be human rights champions!
On Behalf of the Human Rights & Multicultural Committee,
Christy Slusarenko & Gunter Seifert
Co-Chairs