Day of Mourning – April 28, 2022
April 14, 2022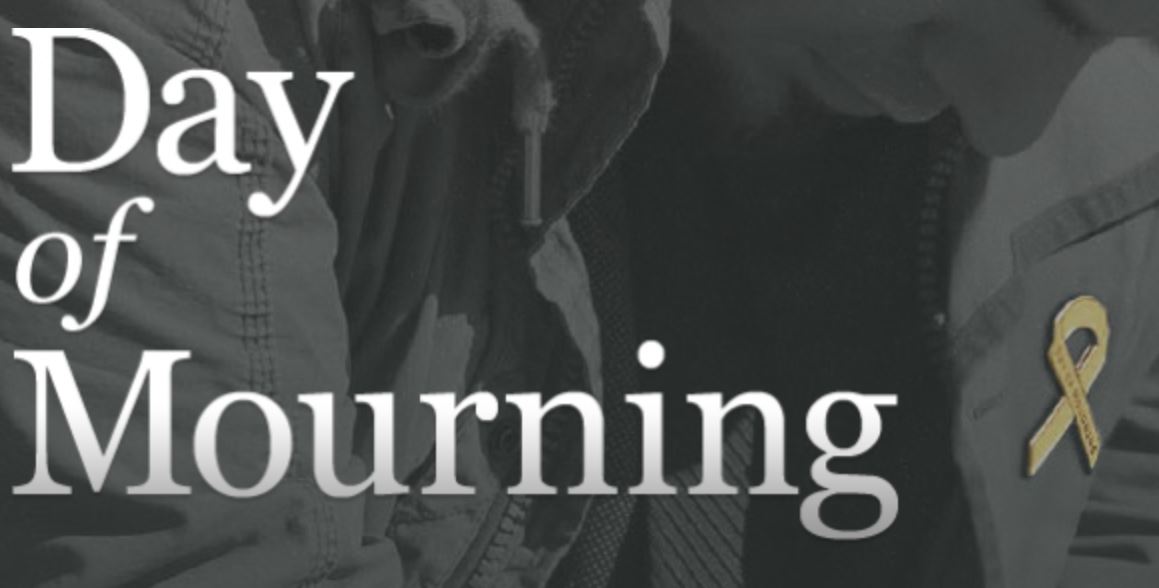 April 28 is the National Day of Mourning for Workers Killed or Injured on the Job. Traditionally on this day, all over the world, public ceremonies are held at 11 a.m. to mourn these workers, and those suffering from occupational disease.
For the past two years, due to the COVID-19 pandemic, many of the traditional Day of Mourning ceremonies had to be moved online. This year, however, with public health restrictions slowly being lifted, many labour councils will be hosting in-person events. For our members in BC, you can find a list of events in your area by visiting dayofmourning.bc.ca.
April 28 continues to be an important opportunity for workers and employers to remember the dead, but critical for all of us to express our continued commitment to protecting workers and preventing further tragedies, and making every workplace safe and healthy for everyone. No one should ever have to go to work and not be able to safely return home.
In 2021, 161 BC workers died from a workplace injury or disease. There were 63 fatalities due to traumatic injury and 88 fatalities due to occupational disease. Many more work-related deaths aren't counted by our workers' compensation system, and likely many COVID-19 related deaths aren't included in those totals as well. Since the start of the COVID-19 pandemic, we have also seen an increase in instances of violence in the workplace, particularly against racialized workers, and this has contributed to the deterioration of overall health and safety in the workplace, including mental health.
On April 28, please join your fellow union members at an event in your community as we remember those we have lost and continue to fight to ensure that no one is forced to risk injury, illness, or death as a result of going to work. If you are unable to participate, please consider observing a moment of silence at 11 a.m. on April 28. You can find more information and other resources at dayofmourning.bc.ca.
Join us to honour the memory of those who have lost their lives on the job and to bring awareness to workplace safety on April 28.
In solidarity,
David Black, MoveUP President
Rysa Kronebusch, MoveUP Vice-President and Chair, Health & Safety Committee