MoveUP Convention 2018 – Day 3
November 3, 2018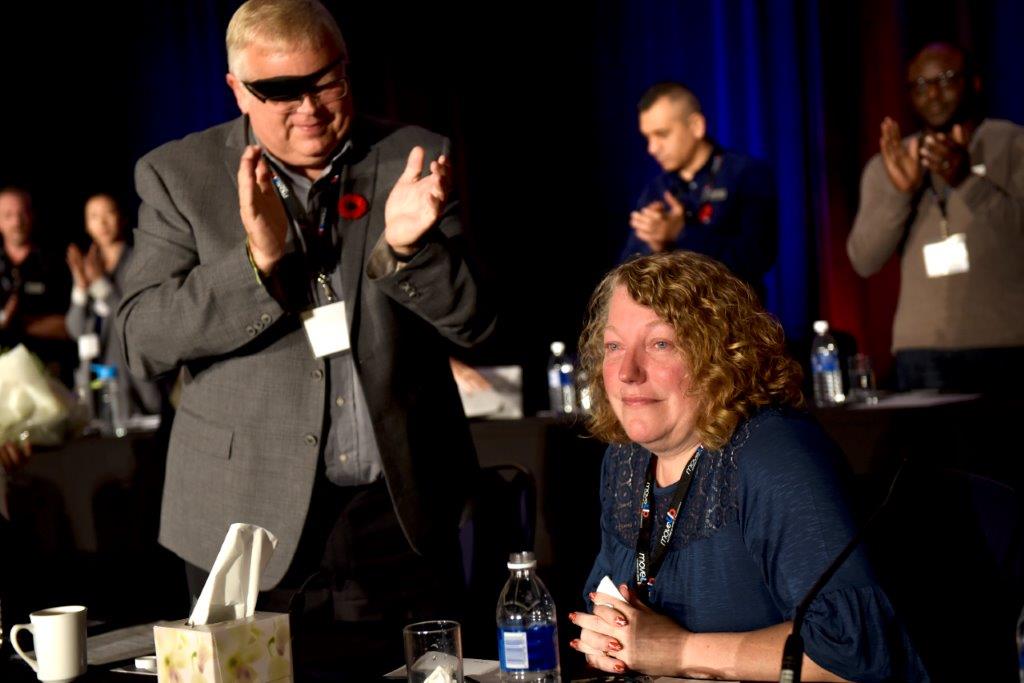 The 2018 MoveUP Convention is now in the books.
The morning began with a video greeting from Canada's NDP leader Jagmeet Singh and, in between the Committee reports and the working group reports from yesterday's workshops, one of the highlights was the presentation of the Ardell Brophy award to Cenen Bagon.

Following the video tribute to outgoing MoveUP Vice-President Gwenne Farrell, there was not a dry eye left in the house.


The emotional Gwenne tribute was by a stirring and powerful speech from St. Johns, Manitoba NDP MLA Nahanni Fontaine.
*Please note video below contains sensitive language*

Click here for Saturday's newsletter.
Click here for the Day 2 recap.
Click here for the Day 1 recap.