Tejbir Basi honoured with 2023 Ardell Brophy award
March 4, 2023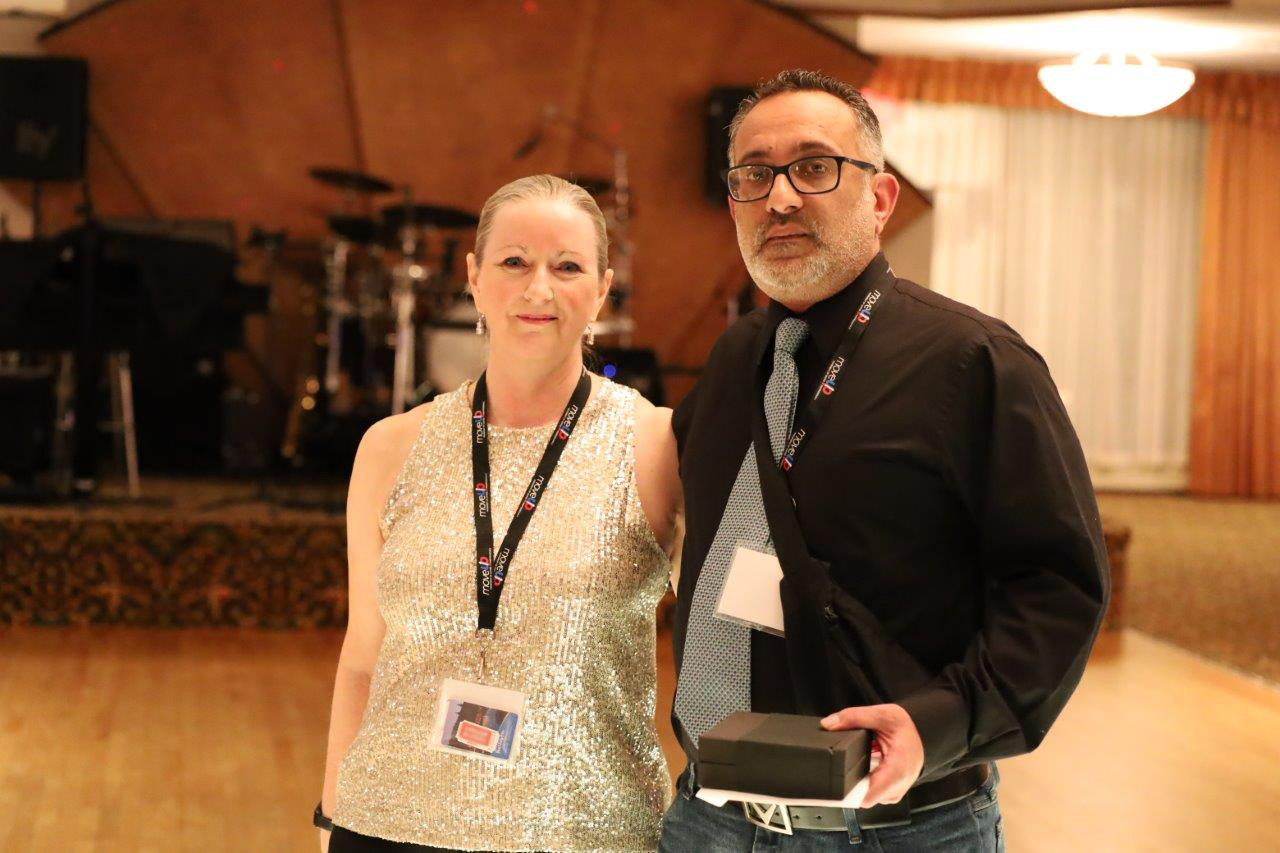 There are many qualities that make a good job steward, but core among them is the ability to listen.
After all, job stewards are important advocates in your workplace–whether they're representing a member in a meeting with management or representing the membership as a whole as a member of a bargaining committee. For that voice to be reflective of our members, the first step is to listen to what the members have to say about what's important to them.
If you asked our MoveUP members who know Tejbir Basi, the 2023 recipient of our union's prestigious annual Ardell Brophy Award, the common trait you will hear is about Tejbir's ability to truly listen.
"Tejbir is someone who always makes himself available for members who need to address something in their workplace," writes Pall, Tejbir's award nominator. "Sometimes it has to do with the job and sometimes it has to do with colleagues. Tejbir always listens intently and makes sure he gathers information to help mediate any situations that arise."
Tejbir has been a MoveUP member for the past seven years since joining Coast Mountain Bus Company in 2016 and it didn't take him long to become a core part of our union as a job steward in 2019. In 2022, he further increased his commitment to other members by becoming an executive councillor when a vacancy opened up.
The fact that Tejbir wanted to get more involved comes as no surprise. He's always looking to expand his scope to support as many members as he can–something that he also strives to do within his own workplace.
"Tejbir supports all MoveUP members who do different jobs in different departments of our company," continued Pall. "This helps build a sense of solidarity among members, regardless of the department. It helps us feel we are a part of something greater beyond.
"Tejbir spends a lot of time engaging with colleagues from different job positions enquiring about the challenges they face. He always lends an ear for those who face challenges on the job. Where appropriate, Tejbir holds union forums to help collectively address challenges faced by members."
Tejbir is also a burgeoning leader when it comes to social justice. He has invested himself in both learning about, and encouraging others to learn about, issues around workers' rights, employment standards, as well as racial equity in the workplace. He has always made it a point to try and amplify the voices of IBPOC (Indigenous, Black, and People of Colour) individuals.
Tejbir is a deserving winner of this year's Ardell Brophy Award, which goes to a steward who demonstrates fierce dedication and commitment to their union, and who provides mentorship to new union activists. MoveUP is pleased to award this year's Ardell Brophy Award to Tejbir Basi.
Ardell Brophy first served MoveUP members on the executive board before becoming a union representative at the union office for over 18 years. She also donated her talents as a stand-up comedian to raise money for countless causes and mentored many up-and-coming female comics. Ardell passed away in 2015 after a long battle with pulmonary fibrosis.
Past winners of the Ardell Brophy award are: Lori Watt (2011), Stephen Von Sychowski (2012), Karen Cirez (2013), Laurie Kirk (2014), Joyce Galuska (2015), Heather Christie (2016), Linda Kemp (2017), Cenen Bagon (2018), Brian Martens (2019), Colleen Rayner (2020), Graeme Hutchison (2021), and Bryan Finstad (2022).