Resist! Persist! 2019 Women's March goes Saturday, January 19
January 14, 2019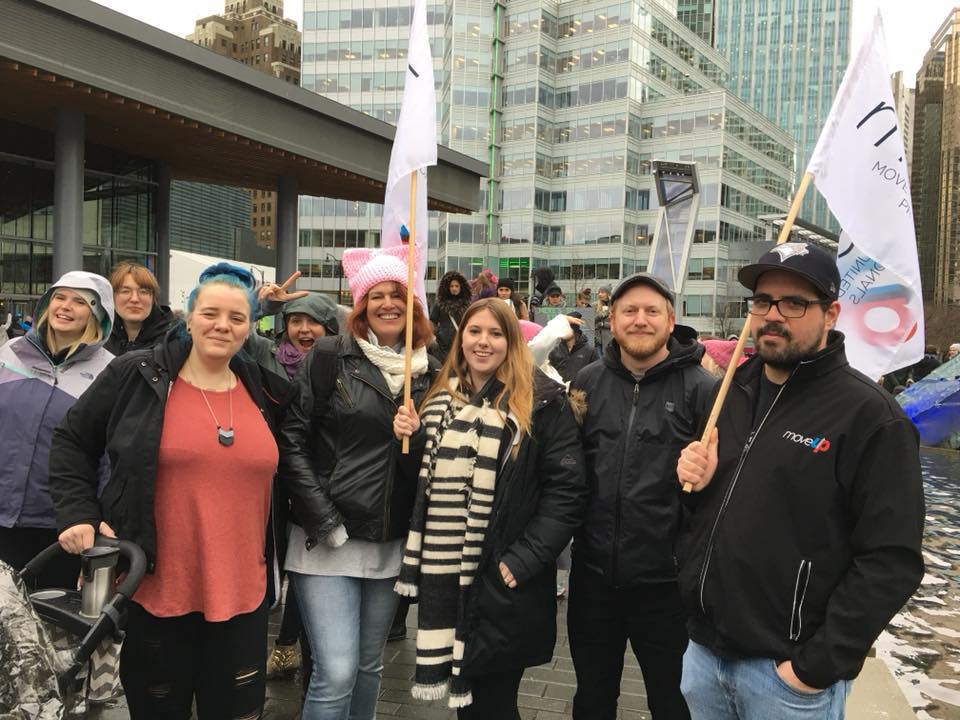 The 2019 Women's March takes place this Saturday, January 19.
The theme for this year's March On Vancouver is Resist! Persist!
2019 marks the third year that people of all backgrounds have come together to march to empower, inspire, unite and lead the charge for advancement of women across Canada and the world.
We encourage members to take part in a march in their area this year, and to share their stories on social media using the hashtag #womenswave.
A list of all the marches taking place in British Columbia and Alberta appears below:
Comox Valley (420 Cumberland Road, Courtenay) – 10:30 a.m. to 12:30 p.m.
Fraser Valley (Ann Davis Transition Society – 9046 Young Road, Chilliwack) – 11 a.m. to 1 p.m.
Grand Forks (Central Avenue @ 5th Street, Grand Forks) – 10 a.m. to 1 p.m.
Nanaimo (Lions Pavillion in Maffeo Sutton Park – 100 Comox Road, Nanaimo) – 10:30 a.m. to 2 p.m.
Nelson (Nelson City Hall, 310 Ward St., Nelson) – 11 a.m. to 1 p.m.
Salt Spring Island (Library Steps Salt Spring Island – Hereford Ave., Salt Spring Island) – 1 p.m. to 2:30 p.m.
Vancouver (Vancouver Art Gallery – 730 Hornby St., Vancouver) – 10 a.m. to 12 p.m.
Victoria (Legislature Building – 501 Belleville St., Victoria) – 11 a.m. to 2 p.m.)
Calgary (Banker's Hall – 315 8 Ave. SW, Calgary, Alberta) – 12 p.m. to 2 p.m.
Edmonton (Sir Winston Churchill Square – 10221 100 St. NW, Edmonton, Alberta) – 1 p.m. to 4 p.m.
For more information on this year's marches, or to keep updated on marches being added, please visit March on Vancouver at facebook.com/marchonvancouver or March on Canada at womensmarchcanada.com.
In solidarity,