Public transit cuts hurt people in fight against COVID-19
May 6, 2020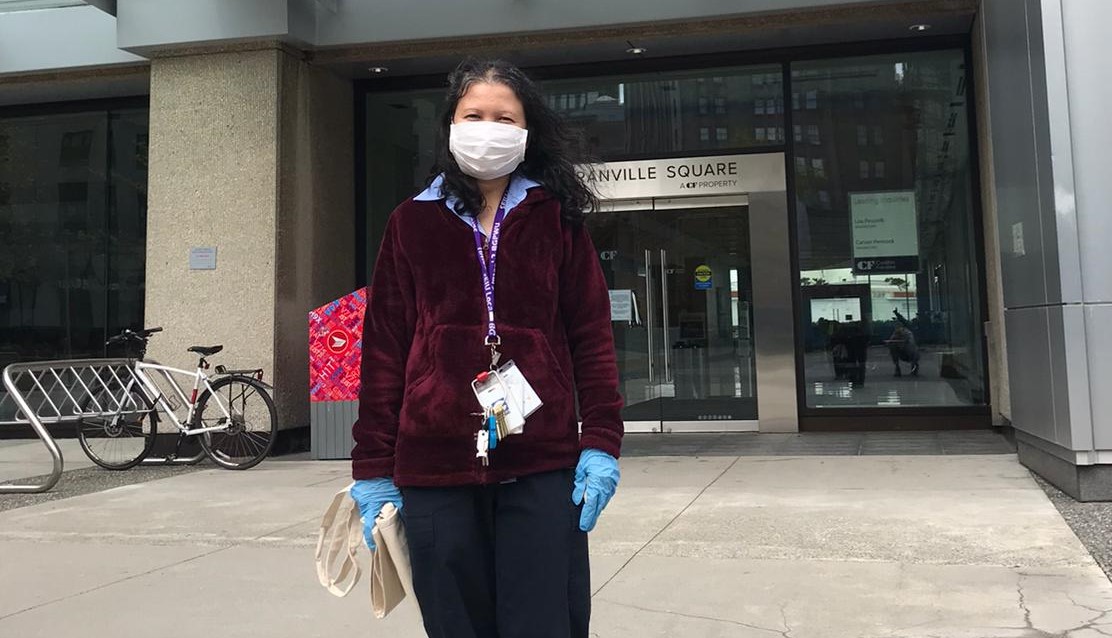 Drastic service cuts to public transit in British Columbia – particularly at TransLink and Coast Mountain Bus Company – are having severe, negative effects directly on front-line workers providing crucial services to communities in the fight against COVID-19.
"Healthcare workers, cleaners, grocery store workers – these are the people who are saying to Prime Minister Justin Trudeau and the Government of Canada that they are failing them by not funding transit," said David Black, President of MoveUP, the union representing members at Coast Mountain Bus Company (CMBC) and TransLink. "It is not just here in British Columbia, but it is happening all across the country."
"We would never consider not providing these workers with personal protective equipment (PPE) because that is essential to minimizing the risk they face. A functional transit system that is maximizing services as much as possible during this time is also a big part in minimizing that risk for these workers who have to be on the job because they're looking after us."
Union members providing depended-upon supports and services during the crisis are sounding the alarm and are calling for the provincial and federal governments to step in with urgent funding before the damage becomes irreversible.
Black adds: "If funding is not there now, we are going to do serious damage to our public transit systems that will take years to fix or may never be fixed. The federal government is providing funding to the laid off workers through the Canadian Emergency Response Benefit and Employment Insurance benefits. Instead of adding transit workers to those programs, it would make much more sense for them to provide urgent funding to our public transit systems to keep those workers on the job so they can be providing critical supports for other front-line workers who rely on public transit.
"At some point we will emerge from the COVID-19 crisis, but we are going to have other crises including a potential second wave and climate change. Communities will need a fully functional public transit system. If we have done irreparable damage here because we have been too short-sighted to fund transit through this crisis, then we are doing a disservice to these workers, as well as to those most vulnerable in our societies and, in the big picture, to all Canadians across the country."
Jennifer Whiteside, HEU secretary-business manager, Burnaby
"These service cuts are a huge source of stress for health care workers in the region who depend on transit. From extra-long commutes to walking the entire distance to work to staying in a hotel to be closer to their jobs – HEU members are sharing the toll this is taking and it's not insignificant."
Emyll Garcia, SEIU Local 2 member – Cleaner, Cadillac Fairview Properties, Vancouver
"We are not being valued seriously. We were already at-risk to begin with, coming to work as essential workers and seriously risking the health of ourselves and our families. Now there is reduced frequency on the trains and fewer buses. At rush hour, the trains are full. How can we properly distance? But we have no choice. We have to come to work."
Stefan Nielsen, UFCW 1518 member – Grocery story clerk, Safeway, Vancouver
"Transit cuts in the middle of the COVID pandemic have made our lives even more difficult and dangerous than they were before. As front-line workers, we don't have the luxury of being able to work from home, and now we're forced to pack ourselves in more crowded and less frequent transit in order to make it to work. Being called heroes doesn't mean much when we don't get the support we need when it counts."
Vivian Ho, MoveUP member – CMBC Operations Assistant, New Westminster
"Transit cuts have drastically affected my daily life. As a 14-year front-line worker, I have always taken transit to and from work on a daily basis. With the cutbacks, my colleagues and I can no longer get to work by public transit. We want to be there for the public and other front-line workers, but without funding this can't be possible."