MoveUP's Nathan brings together transit colleagues to support those less fortunate
December 5, 2019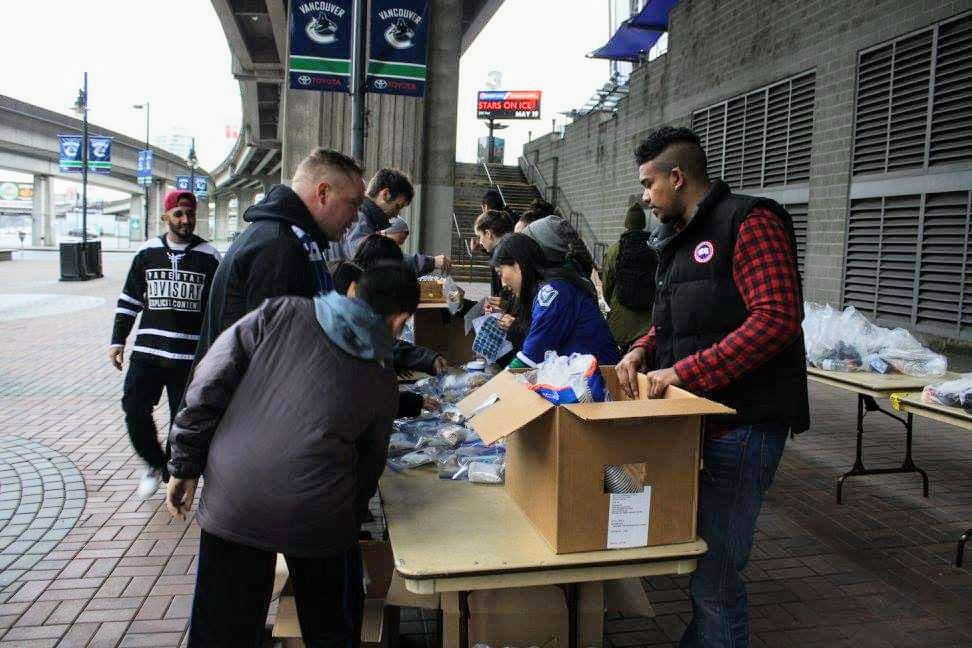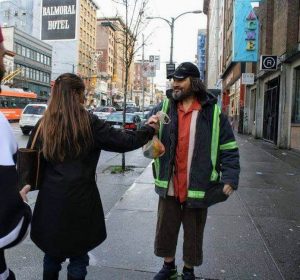 Nathan Chand will be the first to admit that, sometimes, interactions between members of transit security and the public aren't always the most pleasant. That's especially the case in Vancouver's Downtown Eastside where there are more disenfranchised individuals.
"When we're out there on Hastings, it's usually never positive interactions," explained Nathan, a MoveUP member who works for Transit Security. "It's telling them to get off the bus or something like that."
But he also recognizes that there are many individuals who are in need and how even a few simple essential items can make a difference in their lives and create positive experiences.
"For one day, let's give back to these individuals living in the Downtown core," said Nathan. "If an incident were to occur on the bus, you never know. One of those individuals you gave a package to may be there to assist you."
With this in mind, he brought together his fellow colleagues and MoveUP members working at Transit Security, as well as Transit Police Officers and Transit Supervisors, to start a project with the goal of spreading some much-needed joy and holiday comfort by giving back to those who need it the most.
This isn't the first time that Nathan has organized this event. Back in 2015, when he was working at Rogers Arena, he got his former colleagues together to do a similar charity drive and giveaway. In just a span of two weeks, they were able to raise $1,800.
On December 21, along with a group of over 20 enthusiastic volunteers including co-workers and MoveUP leadership, he'll be recreating that magic when he and the volunteers distribute packages to the homeless in Vancouver's Downtown Eastside. He's hoping that they'll be able to shatter the donation mark from four years ago.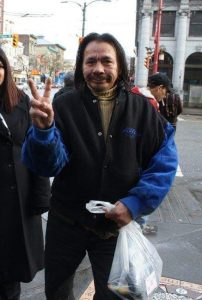 Each package, which costs $20 to put together, will include:
 A pair of gloves – $2
A pair of weatherproof socks – $2
A toque – $2
A $5 gift card to Tim Hortons
A water bottle / granola bar / banana
A camping blanket – $7
The items for the packages will be pre-purchased through money that comes in from donations, with the packages being assembled on December 21. He's been counting on the generosity of those he works with and they have responded incredibly to date.
How MoveUP heard about it was through Nathan's father, Bobby, who also works for Transit Security, in conversation with Combined Units Vice-President Christy Slusarenko. When Christy heard about what Nathan was doing through Bobby, she immediately knew this was something our union wanted to help with.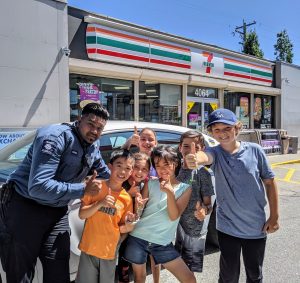 "I can't put in words how touched I was to hear about one of our members taking the initiative to give back to the community and the less fortunate," said Christy. "I know our entire leadership team here at MoveUP was incredibly moved when we heard about Nathan's project so we are happy to contribute by donating $200 towards the purchase of 10 packages.
"We hope our members from other workplaces and other units can help support Nathan's cause as well."
Nathan credits his dad for also being the one who helped open his eyes to how those less fortunate live, and instilled in him the importance of helping out his community.
"A few years ago, before I started at transit security, my dad came to me and said, 'hey it's Christmas time and you guys always go out and eat and party. Maybe put $500 aside and donate it,'" recalled Nathan. "At the time I thought, 'hey I work hard for that money why should I donate it?' I wasn't really in that mindset of giving back.
"He took me to Hastings to show me how the people live out there and the challenges they face. He challenged me to do something good, and that's how it started at the Rogers Arena drive four years ago."
You can help support this project by making a donation online through GoFundMe or by dropping off a donation at MoveUP's office by no later than December 18.