MoveUP members encouraged to join Solidarity Pickets on Saturday, July 21
July 19, 2018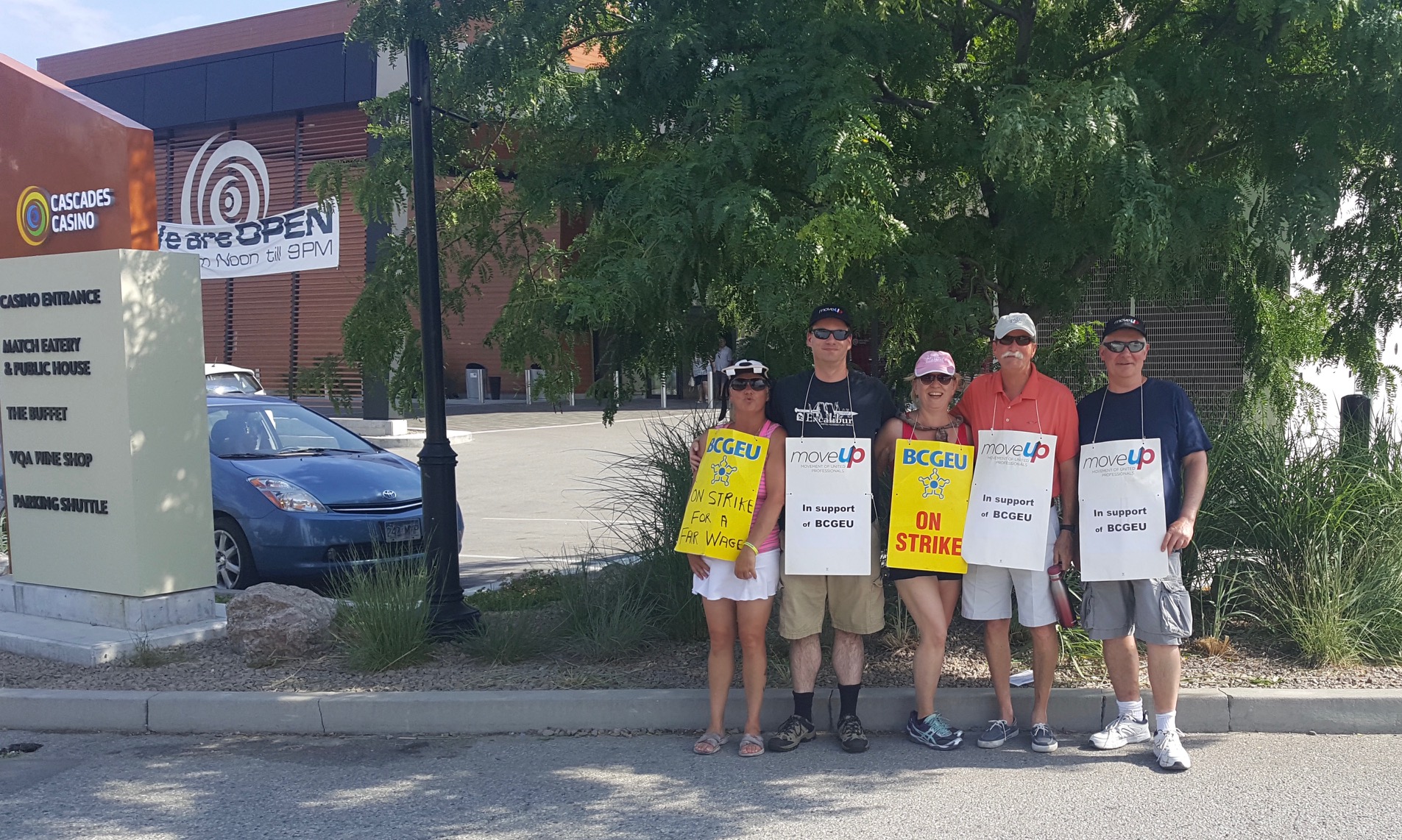 Photo: Casino surveillance workers at the Cascades Casino in Penticton, who are MoveUP members, showing their support on the picket line.
MoveUP members are invited to join other unions this Saturday, July 21 at Solidarity Pickets at Gateway Casino locations in the B.C. Interior in support of the striking BCGEU workers who are seeking living wages and fairness from their employer.
You are invited to join one, or all, of the Solidarity Pickets at the following locations and times:
12:00 p.m.          Cascades Casino Kamloops – 1555 Versatile Drive
3:00 p.m.            Lake City Casino Vernon – 4900 Anderson Way
5:30 p.m.            Playtime Casino Kelowna – 1300 Water Street
8:00 p.m.            Cascades Casino Penticton – 201-533 Vees Drive
We hope you will be able to join to show solidarity and help send a message that union members will not be pushed around and that we all demand and deserve fair wages and respect.
In solidarity,
Christy Slusarenko
VP, Combined Units