MoveUP members commence full strike at Capilano University
June 6, 2023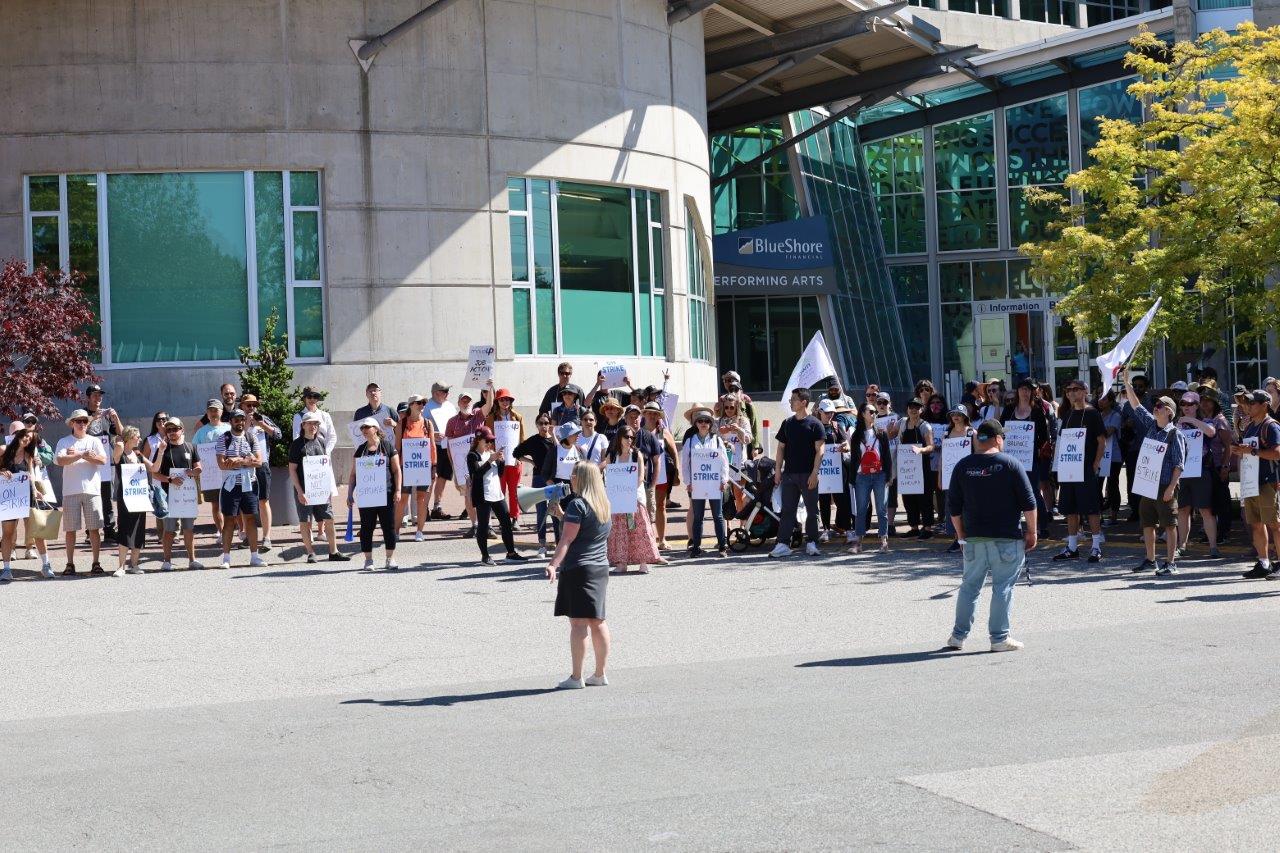 Workers at Capilano University, represented by the MoveUP union, have commenced full strike action effective 7:30 a.m. on Tuesday, June 6, 2023 following three weeks of strategic job action where the university refused to return to the bargaining table.
Pickets are up at the main campus in North Vancouver, CapU Lonsdale (Shipyards building), and the Sunshine Coast campus (Sechelt). A rally will be held today (June 6) at 10 a.m. on the North Vancouver campus beginning at Inter River Park (1301 Lillooet Road) off of Lillooet Road, in the parking lot.
Members of the public can support the workers at Capilano University by stopping by joining Tuesday's rally, stopping by the picket line, and signing an online petition at MoveUPTogether.ca/capilano-petition to call on the university to return to the bargaining table.
The core issue has been the inclusion of remote work language into the collective agreement.
"Going on a full-scale strike was not a decision our members took lightly, but unfortunately the employer has forced our hand with their continued refusal to return to the bargaining table," said MoveUP Vice-President Christy Slusarenko. "Our members understand that remote work is an equity issue, and they want to know the university is committed to equity and supporting workers' rights by putting this language directly into the collective agreement."
Having language included in the collective agreement means recognizing it is a workers' right and provides workers with the ability to seek a grievance if the employer does not live up to their obligation. Refusing to include language in the collective agreement means the university does not truly believe in remote work being an equity issue or an important part of workers' rights.
"Capilano University has preached about how they are leading the way when it comes to creating equitable work environments, but they're not willing to back it up with action," added Slusarenko. "Our members recognize the importance of this issue for their work environment, but also for the long-term success of the university, especially when it comes to recruitment and retention of staff.
"This isn't just a fight for workers today. It's a fight for workers long-term at Capilano University."