MoveUP endorses Canada's NDP leader Jagmeet Singh in Burnaby South by-election
January 10, 2019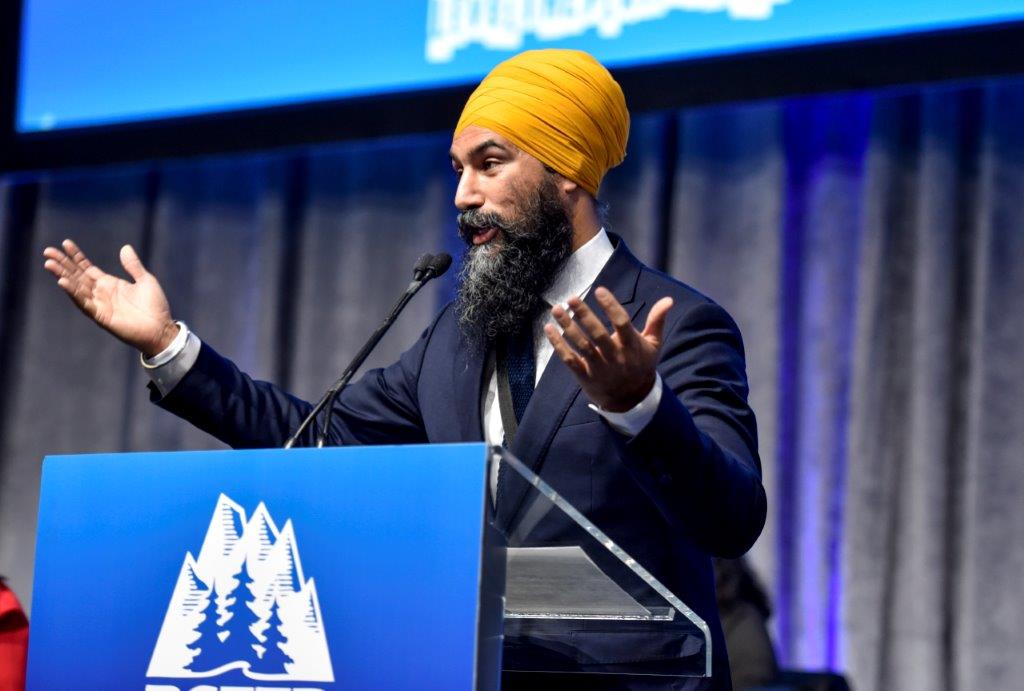 Residents in federal riding of Burnaby South have the opportunity to make history starting on February 15 and leading up to the final voting day on February 25 by helping send Canada's NDP leader Jagmeet Singh to Parliament Hill.
Following months without representation thanks to the federal Liberals delaying calling the by-election, residents in Burnaby South can finally make their voices heard again by electing Jagmeet Singh to continue the strong work done by Kennedy Stewart, now the mayor of Vancouver.
A lawyer by trade and a human rights activist who served as an Ontario MPP from 2011 until 2017 when he was elected as Canada's NDP leader, Jagmeet's vision of Canada is one of fairness where everyone can realize their dreams.
In the past, he has worked tireless to fight against poverty, against inequality in many forms, and against tuition fees with one of his core beliefs being that the key to success is in empowering young people.
Jagmeet has been a friend to workers and families campaigning on the need for good jobs and to end precarious work. He has also fought to protect and expand public utilities and infrastructure, to protect the environment, to pursuing true reconciliation with Indigenous communities, to combatting the rising cost of housing as well as out-of-pocket healthcare.
Jagmeet has also been a friend to MoveUP supporting many of our ongoing campaigns including the call to Canadian Blood Services to stop the discriminatory ban that prevents men who have sex with men from donating blood unless they have been celibate for a year at a time when CBS is in desperate need life-saving blood and there is no rationale behind the ban as all blood in Canada is tested in order to determine its safety.
Guided by his slogan 'with love and courage,' Jagmeet is the voice that we need in Ottawa not only for residents of Burnaby-South but for all Canadians.
MoveUP is proud to endorse Canada's NDP leader Jagmeet Singh in the upcoming by-election.
When advanced polls are open from February 15 to 18, and on general voting day on February 25, we hope we can count on your support for Jagmeet Singh.
If you are interested in being active in the campaign to elect Jagmeet, visit jagmeetsingh.ndp.ca.
In solidarity,
Lori Mayhew & Rysa Kronebusch
Co-chairs, Political Action Committee