MoveUP disappointed by Capilano University Administration's refusal for binding mediation and continued attempts to union bust
July 10, 2023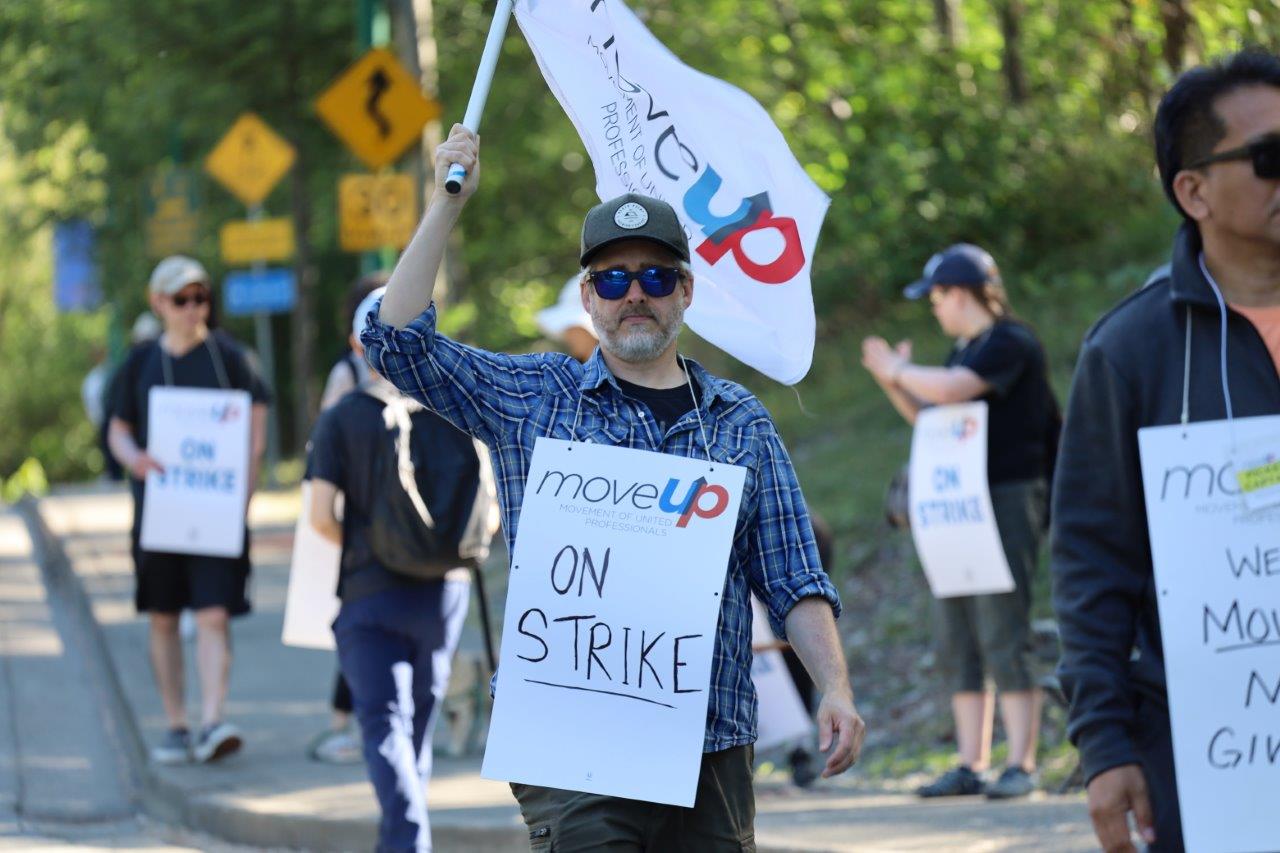 With the picket lines at Capilano University campuses now in its sixth week, MoveUP is questioning whether Capilano University Administration is serious about reaching a fair settlement after refusing its offer for binding mediation.
"We are extremely disappointed but, sadly, not surprised that the Capilano University Administration continues to drag this situation out by refusing our offer for binding mediation," said Christy Slusarenko, MoveUP Vice-President. "We have the framework for a deal. This University Administration is the only reason our members are not back at work where they should be preparing for a busy fall semester."
Rather than restitution, Capilano University Administration seems hellbent on retaliation.
Their attempts to bully and intimidate faculty staff, and hold students for hostage, have been well-documented and demonstrate a betrayal of the campus community in the words of faculty staff from the School of Motion Picture Arts (SMPA) and the School of Animation & Visual Effects (SAVFX) expressed in a letter to University Administration.
"Rather than focusing on getting to a deal, the University Administration has focused on attacking workers who are standing up for their rights," added Slusarenko. "It's nothing short of union busting and this University Administration should be ashamed of themselves.
"Our message to the University Administration remains the same since day one. Stop vindictively attacking the workers who make this University run. Get back to the bargaining table, negotiate a fair deal like other public sector institutions have managed to achieve, and let our members get back to work so they can serve the campus community."
MoveUP members continue to be on the picket line at the Capilano University main campus in North Vancouver, CapU Lonsdale, and the Sunshine Coast Campus (Sechelt).