MoveUP denounces planned hate rallies targeting 2SGLTBQIA+ community
September 15, 2023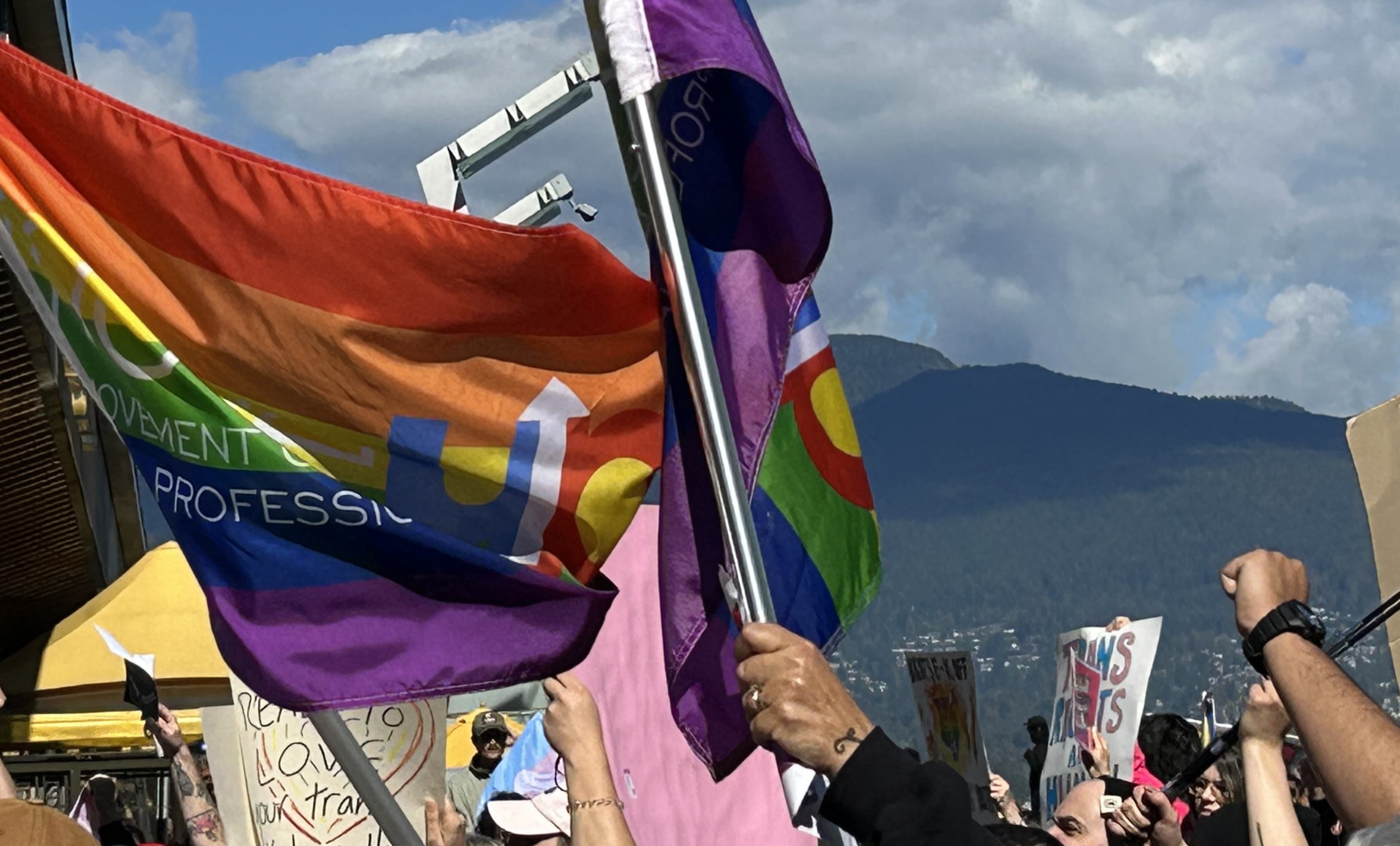 MoveUP is concerned about the rise of hate in Canada.
We have been made aware that a group under the name '1 Million March 4 Children' is planning a series of hate demonstrations to take place on September 20 across communities in British Columbia. This group is not concerned about children, they are only concerned about hate.
No matter how this group chooses to brand themselves, the only thing they are attempting to spread is fear and intimidation against people in 2SGLBTQIA+ community – they are doing so with the threat of violence.
It is truly disappointing to see this group endangering children and making them feel unsafe in their homes and at schools by using them as political pawns to spread their hateful ideology. This is a part of a concerning rise of far-right fanaticism and Trumpism/MAGA rhetoric that some extremists are trying to bring to Canada. We will not stand for this.
It is extremely frightening to see this group being further emboldened, sadly even by the Conservative Party of Canada (CPC) in their most recent convention. It was very disappointing to see CPC members passing resolutions at the convention that will have a truly harmful and detrimental effect on the safety of people, including children, in the 2SLGBTQIA+ community.
Our union will always and unequivocally stand up against hate, including those who organize or otherwise plan to be involved with the hate demonstrations on September 20. We urge allies to also stand against hate and step up in support of the 2SLGBTQIA+ community.