MoveUP authorizes general picket pass for Capilano University Faculty; Union moving to mediation to reach deal with employer
June 28, 2023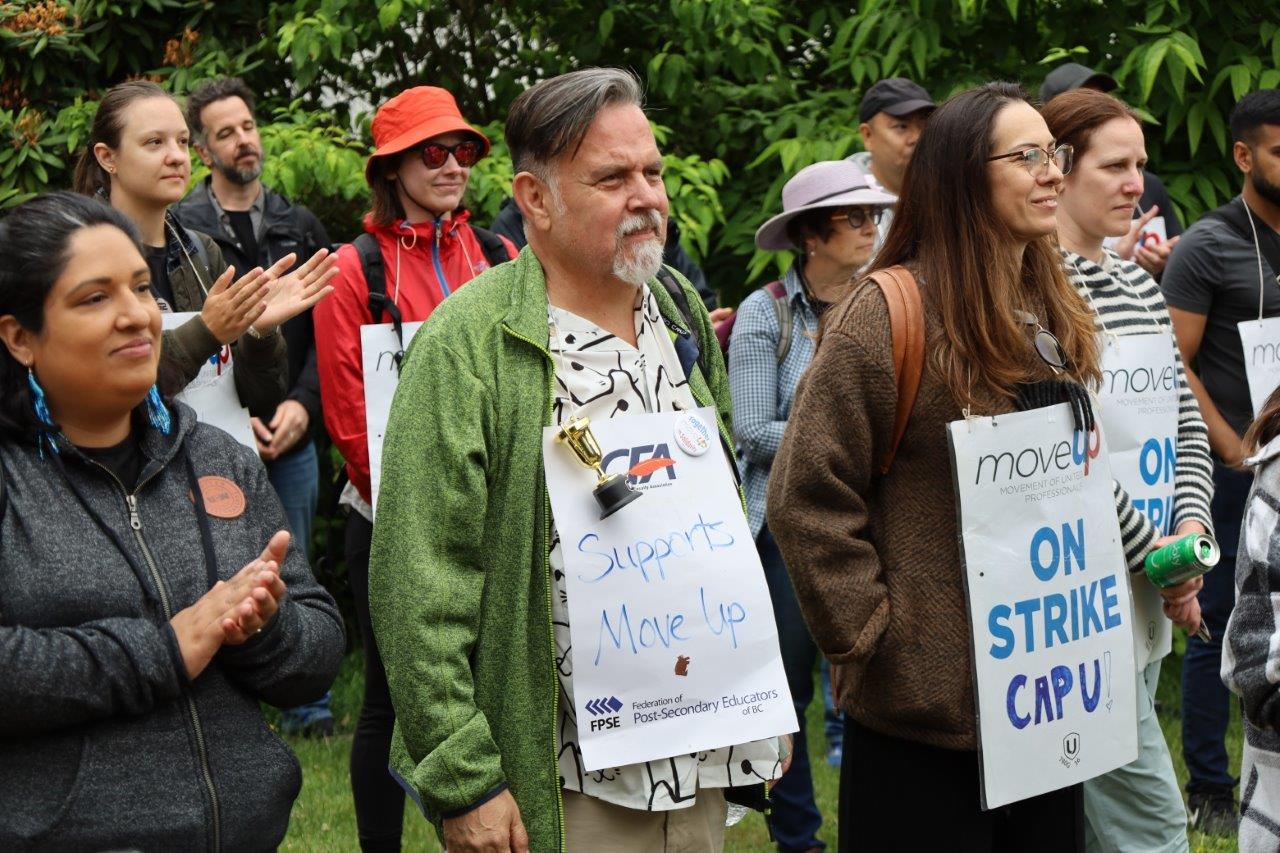 MoveUP and our members who work at Capilano University would like to express our thanks to the members of the Capilano University Faculty Association (CFA) for their support and solidarity over the past three weeks on the picket line at Capilano University.
In consultation with the CFA, and as part of our desire to reduce the impact on students so they can get back to school, our union has authorized a general picket pass for faculty and students. This will allow faculty staff to return to work and classes to resume without the picket line being crossed.
MoveUP has entered the mediation process with the employer with the intent of reaching a tentative agreement and to conclude the strike that began on June 6.
CFA members are returning to work as of Thursday, June 28 to facilitate the resumption of the summer semester at Capilano University.
"Our union and our members sincerely thank the members of the CFA for all their support," said Christy Slusarenko, MoveUP Vice-President. "Their support, and the support of alumni and students alike, is the reason we were able to get the employer back to the bargaining table in the first place to discuss the issues that were of fundamental importance for our members.
"In order to reach a deal with our members, the employer needs to respect this mediation process and fully commit their attention to getting this deal done. We are ready at any time to get to a deal. We hope the employer shares that same determination."
Although faculty staff are returning to work, MoveUP members will remain on the picket line at the Capilano University main campus in North Vancouver, CapU Lonsdale, and the Sunshine Coast Campus (Sechelt) until such time a tentative agreement has been reached and a return-to-work protocol has been settled.
"The university experience goes beyond teachers in classrooms," said Slusarenko. "Our members are an integral part of the campus community and the student experience. From administrative support to academic advising to IT to childcare services and more, our members are the ones who make this university run. The University Administration owes it to students and the community to commit to getting this deal done with us."