Kelowna Cabs violated labour code through "coercive and intimidating" action against worker
April 1, 2021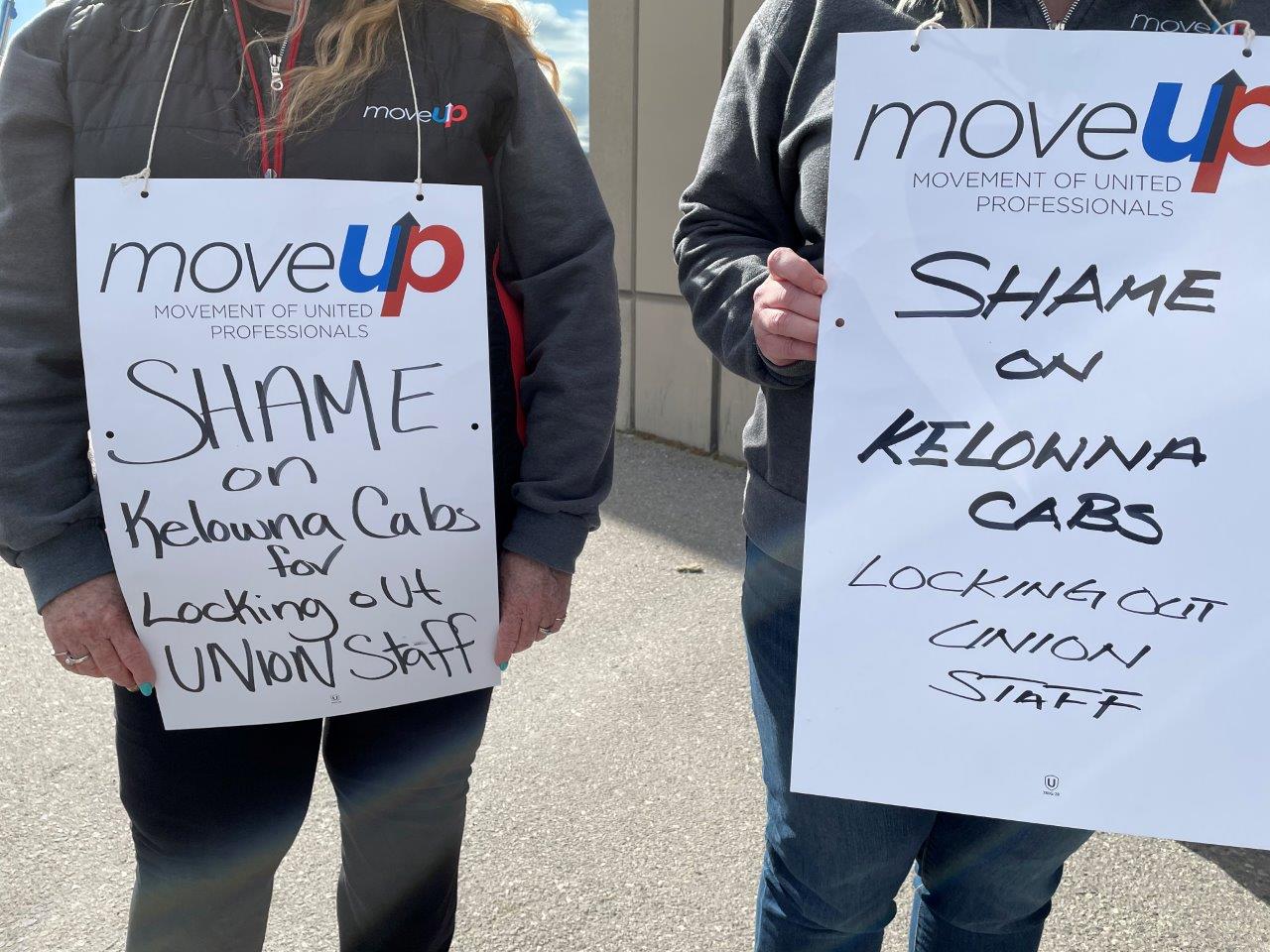 The B.C. Labour Relations Board (LRB) has published its ruling confirming Kelowna Cabs violated the labour code when they threatened a worker by telling them they had to leave the union if they wanted their job back after locking out workers back on February 26, 2021.
In the LRB's decision, they indicated Kelowna Cabs breached Sections 6(1) and (9) of the code by engaging in actions that were deemed "coercive and intimidating."
"The responsibility for this lockout lies solely at the feet of Kelowna Cabs management," said Christy Slusarenko, Vice-President of MoveUP, the union that represents the currently locked out dispatchers and call takers. "They can end this lockout today, let our members go back to work immediately, and come back to the bargaining table so we can get a deal done.
"Kelowna Cabs has been claiming that they aren't asking for an overseas call centre. The LRB's decision outlining what has occurred during bargaining suggests otherwise. However, if they want the community to believe they are not really looking to outsource work to an overseas call centre, then we can get a deal done because that has always been the biggest hurdle in these negotiations. If that is off the table, then let's get a deal done. The ball is in their court."
Members of the community can sign an online petition calling on Kelowna Cabs to rescind their lockout of workers and return to the bargaining table at MoveUPTogether.ca/endthelockout. Nearly 1,000 signatures have been collected since the petition launched.