Driving forward: An organizing success story at Hertz Victoria
May 28, 2019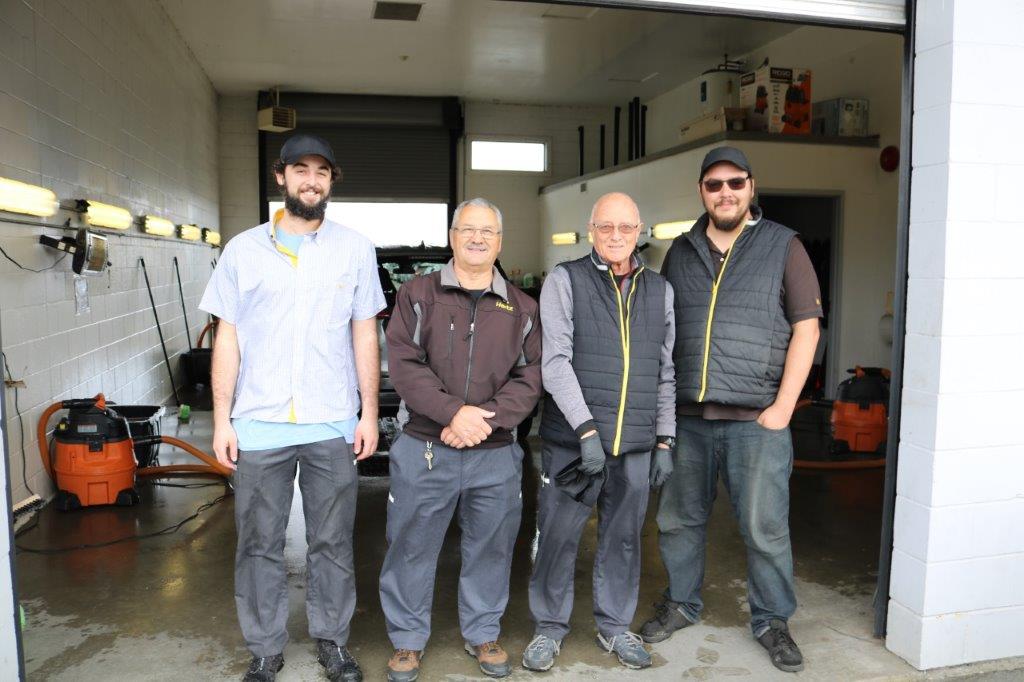 The road to success is not an easy one, and certifying is just one of the many hurdles on the way to agreement
For many people, becoming a part of a union is a largely unseen process. If you get hired at a workplace where there is already a union presence, your joining process usually consists of signing a few forms and receiving a welcome letter.
But for those who get to experience the process from the initial organizing stage through to certification and the ratification of the first collective agreement, the lessons learned about the immense value of being in a union are priceless as workers at the Hertz car rental locations at Victoria Airport and Victoria Midtown found out in early 2019.
MoveUP has represented workers at Hertz's Vancouver Airport location since 1969. However, the drive to unionize at the Hertz locations in Victoria had little to do with the Vancouver certification. It was very much a grassroots efforts as Mike Gowland, now a job steward at Hertz in Victoria who also served on the inaugural bargaining committee, explained.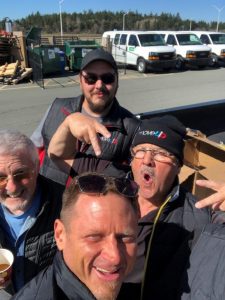 "When I started at Hertz, I started a casual and I was kept a casual for two years working more hours than full-time employees," said Gowland. "I was tired of that. Our shifts would be moved, that was getting really hard."
When it was decided that unionizing was the way to go, Mike sought advice from a nearby friendly face. He spoke with the MoveUP job steward who was working for Avis, another car rental operating at Victoria Airport. From there, he was put in contact with MoveUP's organizing department.
Those unfamiliar with the organizing process might think the story ends there, but it was hardly a slam dunk. Even with an employee base that can clearly recognize there are issues at the workplace more than any one individual can stand up to, there was some anxiety when the prospect of unionizing came up.
Most of it was fear of the unknown – a fear that would be quashed as time went on – but made for some nerve-wracking moments early on in the process. From a slim buy-in during the card-signing process, the certification vote passed by a narrow margin.
Ron, who has been with Hertz for three-and-a-half years, was one of the initial skeptics even though he had experience previously being in a union working for Revenue Canada. At the outset, he was quite opposed to having a union come in.
He was unsure about how the unionizing process would go having to start from beginning with such a small group and was concerned about potentially losing some of the seniority that he had accrued because of a new 'job bidding' element that was being introduced. He learned quickly that it wasn't something he needed to worry about after all.
"As I was able to study it more and be more of a listener, instead of putting up a wall, I opened up my ears a little bit and it didn't seem as bad after all," said Ron. "The transition was not that difficult and now that it's over, it seems like there's way more outweighing positives than negatives of which I don't have any now."
Ron did have some prior knowledge about the MoveUP union even before this Hertz experience but didn't realize our union had undergone a rebranding in 2015. On the day of the ratification vote, he made sure that MoveUP bargaining rep Mike Novak knew he was fully up-to-speed, supportive and appreciative.
"I told him, 'hey, it's MoveUP or move out,'" said Ron with a laugh.
Negotiating can be a stressful and difficult time both for our union and the employer, but Novak described this particular process as being very smooth.
"It's one of the most positive negotiating experiences I have ever been a part of," said Novak. "The team at Hertz was very amicable. We have created a harmonious relationship and I think that is going to serve us, and them, well moving forward.
With our union's help, the inaugural collective agreement was able to address issues including the length of the work week, benefits, job security and, of course, wages.
Neil, who has worked for Hertz for 12 years, mentioned how there had not been a wage increase in five years.
"Everything goes up – rent, gas, hydro – so the wage increase was good," said Neil. "Maybe an opportunity for me to finally go part-time."
Matt, one of the relatively younger and newer employees at the Victoria Airport location having just started back in December when the union drive was already underway, spoke about the positives he's seen since unionizing occurred.
"Just seeing the benefits and changes that were promised that have been put in place now, it's good to see that happening," said Matt, who is not only in his first-ever unionized environment but also in the same union as his mother, who works for ICBC. "I'd say overall it's a pretty positive thing for the workers. We're all just in a better place than we were before the union. I'm a happy camper."
As for Mike Gowland, now that he has this organizing experience under his belt, it's provided him with motivation to do more in the future.
"I'd like to do more organizing, and then down the line I'd like to run for an elected position or re-educate myself in the union office," said Gowland.
His experience working with the team at MoveUP only adds to his positive feelings for our union.
"Staff have been amazing," said Gowland. "Everybody's made me feel welcome. It's been nothing but good times."