Day of Mourning for Workers Killed or Injured on the Job
April 12, 2018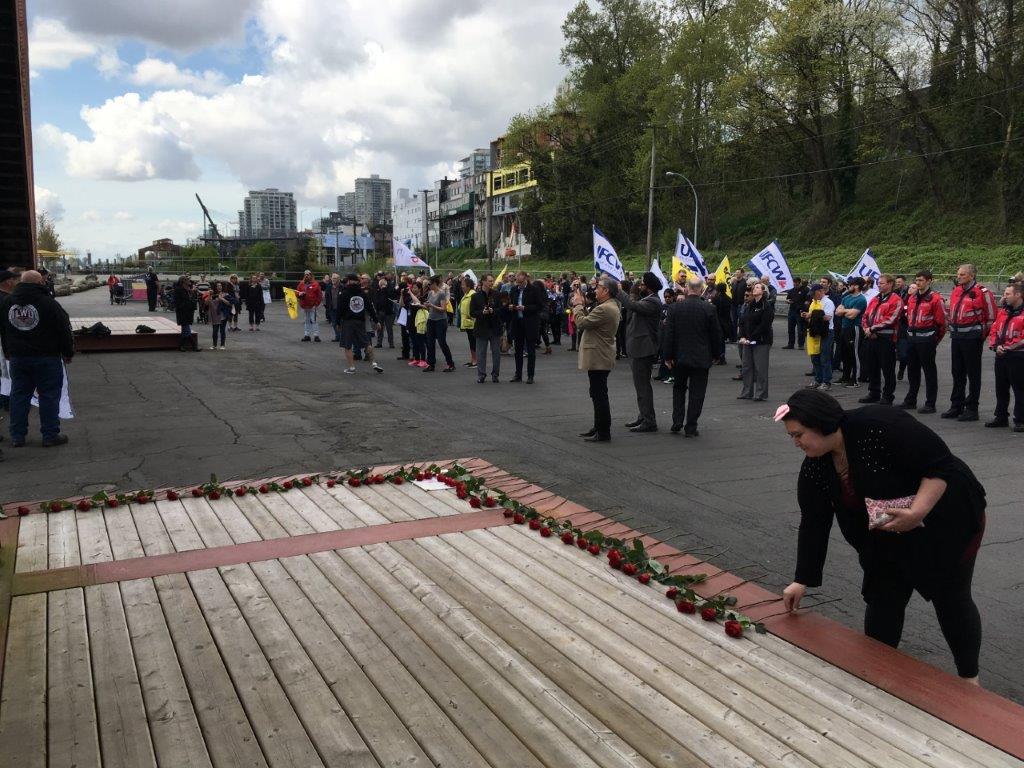 April 28 is the National Day of Mourning for workers killed or injured on the job. On this day, all over the world, public ceremonies are held at 11 a.m. to mourn these workers, and those suffering from occupational disease.
April 28 is an opportunity for workers and employers to remember the dead, honour the injured and sick, and publicly renew their commitment to improve health and safety in the workplace.
No one should ever have to go to work and not be able to safely return home. Last year there were 196 reported worker deaths in B.C. We cannot allow this to be normalized. We must learn from the past and work towards a safer future.
MoveUP encourages you to attend a ceremony in your area or, if you cannot, to take a moment of silence on Saturday, April 28 at 11 a.m.
The symbol for the Day of Mourning is a canary, used in the past by miners to gauge the quality and safety of the air in the mines in which they worked.
The National Day of Mourning for Workers Killed or Injured on the Job started over thirty years ago and is now recognized around the globe. Launched by the Canadian Labour Congress in the early 1980s, the Day of Mourning has been formally recognized by municipal and provincial governments across Canada, and in 1991 was formally recognized by the Government of Canada.
Since then, the Day of Mourning has been recognized in over 100 countries and has been formally adopted by the AFL-CIO in the United States and the International Confederation of Free Trade Unions. On April 28, the Canadian flag on Parliament Hill flies at half-mast, just as it does at provincial legislatures and city halls across Canada.
Please join your fellow union members at an event in your community as we remember those we have lost and continue to fight to ensure that no one is forced to risk injury, illness, or death as a result of going to work.
Visit dayofmourning.bc.ca to find an event near you.
We encourage you to use your voice on social media and use the hashtag #DayOfMourning to honour the memory of those who have lost their lives on the job and to bring awareness to workplace safety.
In solidarity,
David Black
President