Administrative staff at BCGEU to walk off the job
November 9, 2021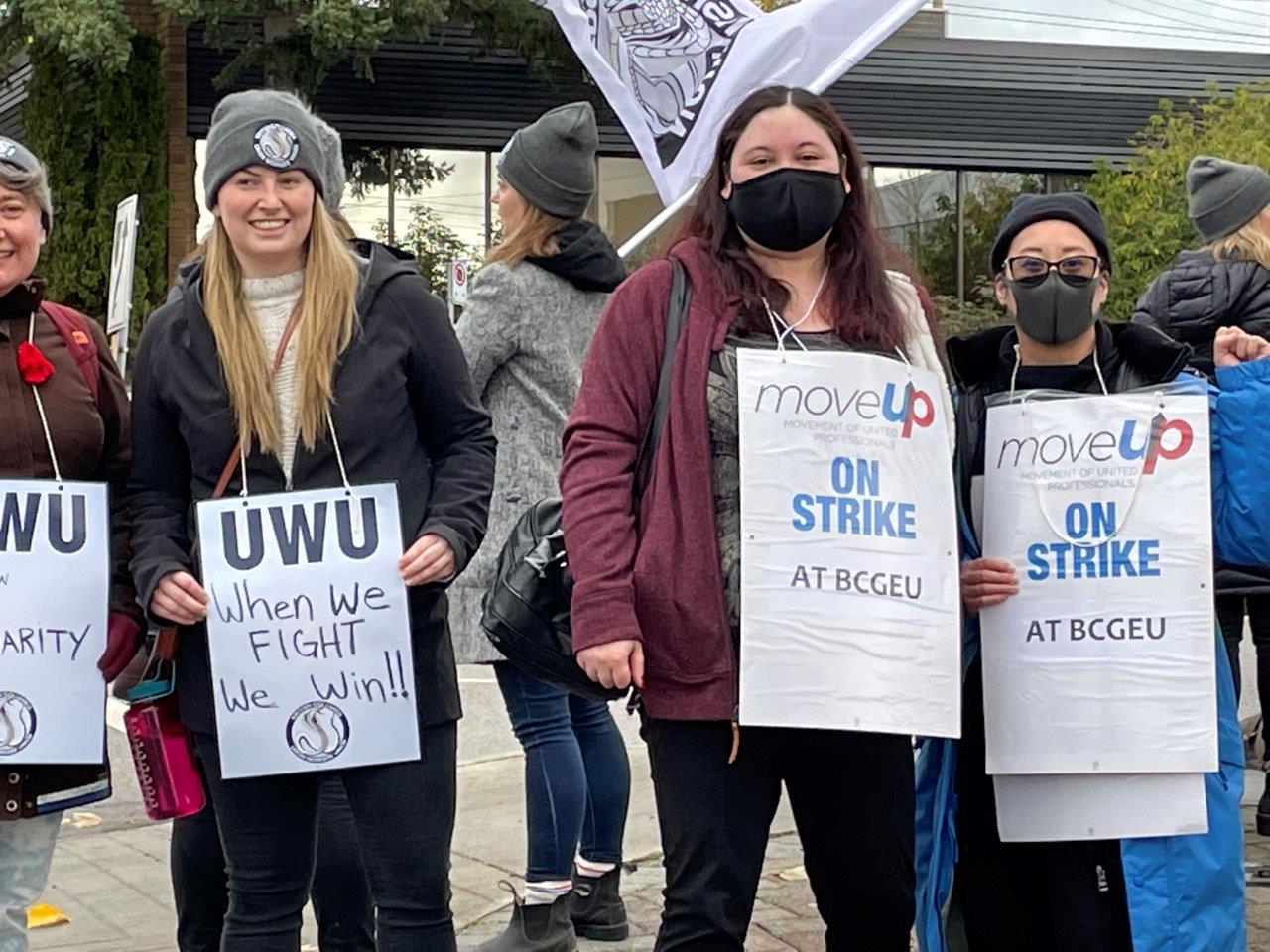 UPDATE: There is a picket line active on November 10 at the 4911 & 4925 Canada Way BCGEU location.
Administrative staff at the BC General Employees' Union (BCGEU), represented by MoveUP, will be walking off the job as of Noon (12 p.m.) Pacific Time today (November 9). The job action is planned only for today and further strike action has not been confirmed.
"The employer reached out to us late last week after we issued our 72-hour strike notice last Thursday and we met over the weekend with Mediator Vince Ready but the employer was not able to address the critical issues our members have identified in a meaningful manner," said Christy Slusarenko, Vice-President of MoveUP. "Our members are taking this action because they feel they are not being given the same respect that the BCGEU has publicly said that workers, especially those in administrative positions, deserve because of the value and importance they bring."
The collective agreement between MoveUP and the BCGEU expired at the end of March 2021. MoveUP members recently rejected the employer's final offer vote resoundingly with over 96% voting not to accept the proposal.
"Our members are grateful to those in the wider community, including members of the BCGEU, who have reached out since the 72-hour strike notice was issued offering their support," added Slusarenko. "Our members want to be at work because they know their work is valuable and irreplaceable to the operations of the BCGEU and there are many people counting on the work they do. But they also know they deserve the same respect that the BCGEU is fighting for publicly for their own members.
"The employer's offer to date has not reflected what our members feel is appropriate for the value they bring to the organization. We are willing to meet and resolve this dispute with the employer at any time."