2021 ILCA Labor Media Awards
November 22, 2021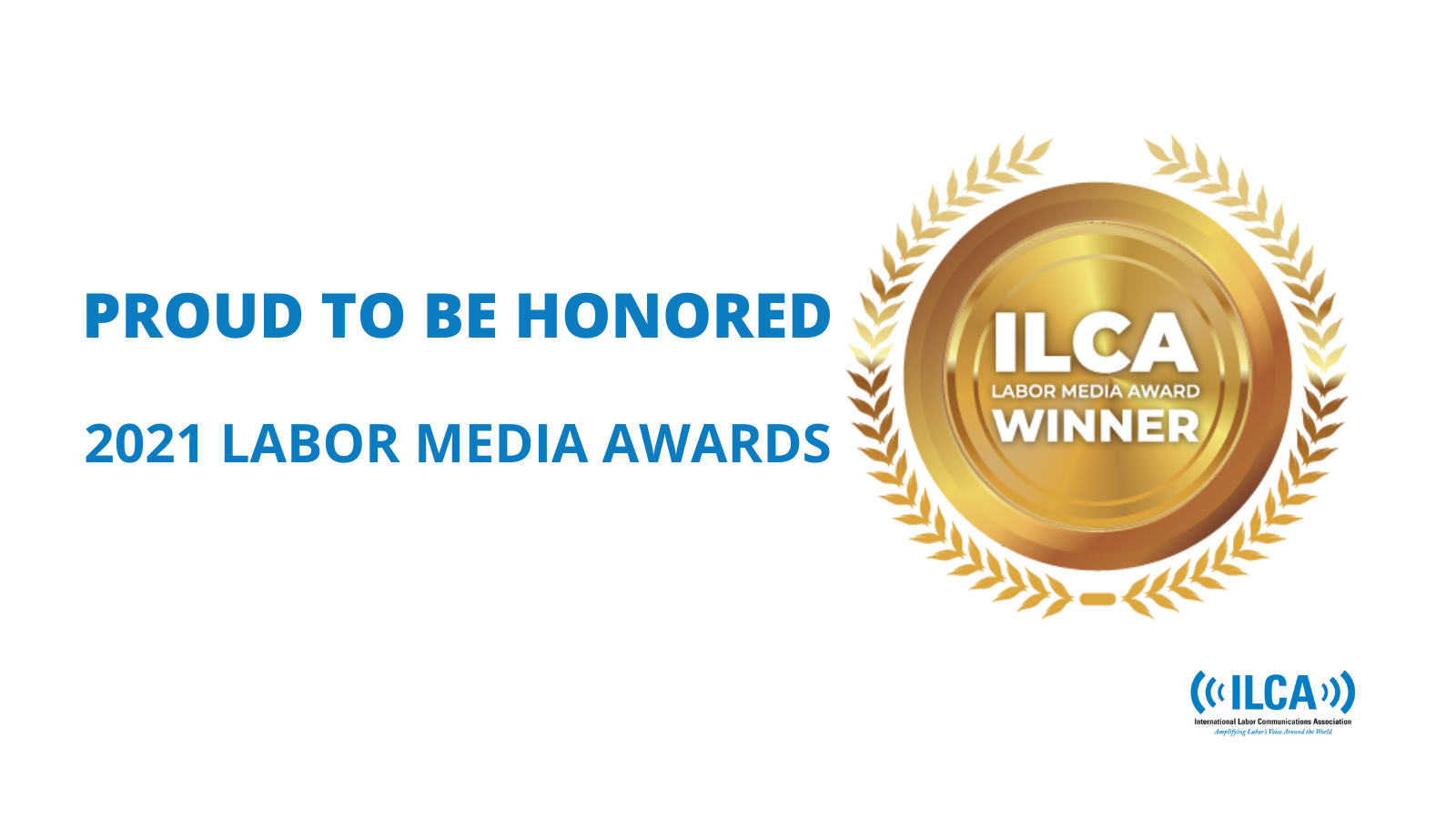 MoveUP's Communications Department is proud to be honoured by the International Labor Communications Association with three awards in 2021 for our work produced in 2020.
Our 2020 Local Voice magazine has won second place for general excellence for a print publication by a union with 10,001-30,000 members.
President David Black's We Deserve Better message received an honourable mention in the Best Editorial or Column category.
Finally, our Fight For Our Future cartoon (see image below), which appeared on the back cover of our Summer/Fall 2020 Local Voice magazine, received first place in the Best Cartoon category.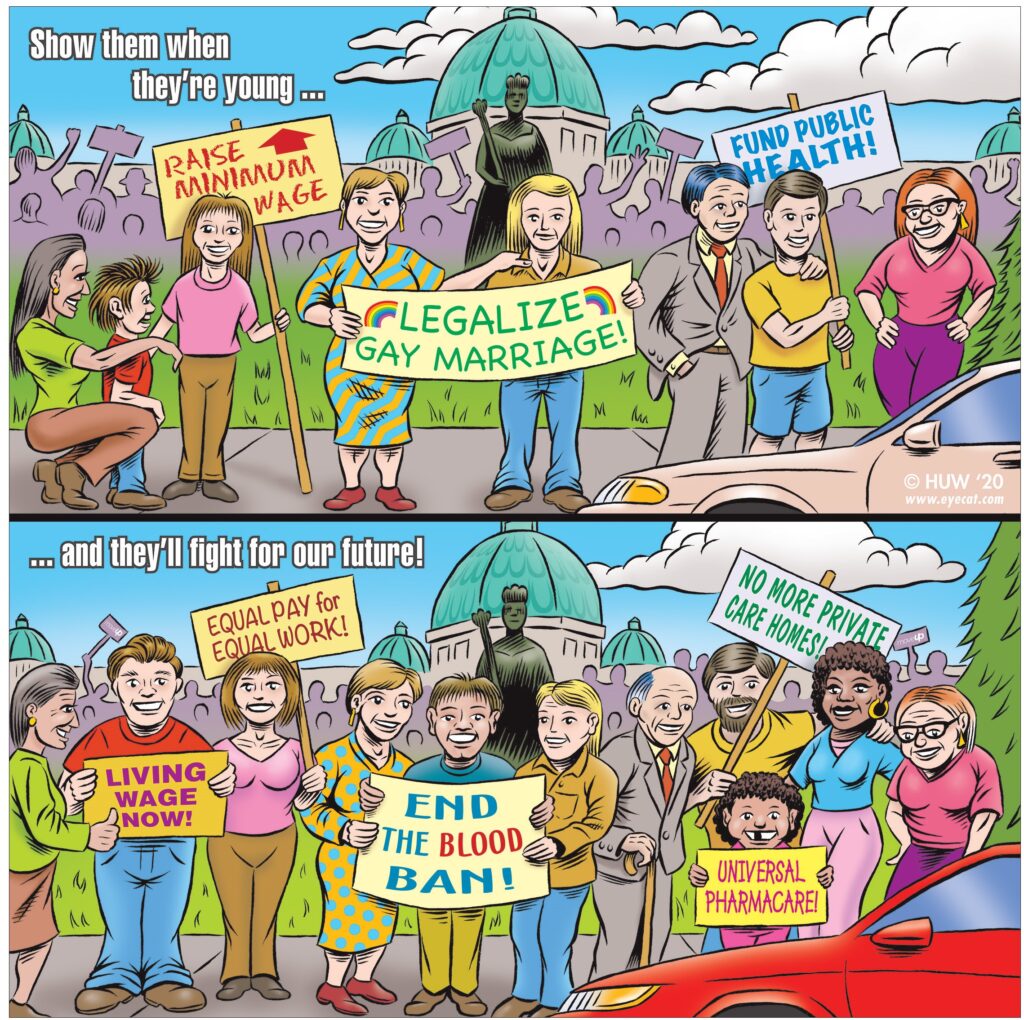 To see the full list of all winners, click here.
The International Labor Communications Association is the professional organization of labor communicators in North America. ILCA was founded on December 5, 1955. ILCA membership is open to national, regional, and local union publications and to media productions affiliated with the AFL-CIO, Change to Win, and the Canadian Labour Congress, as well as to associate members not affiliated with those bodies. The ILCA's several hundred members produce publications with a total circulation in the tens of millions.