2019 Vancouver Pride Parade
August 4, 2019 @ 12:00 pm

-

3:00 pm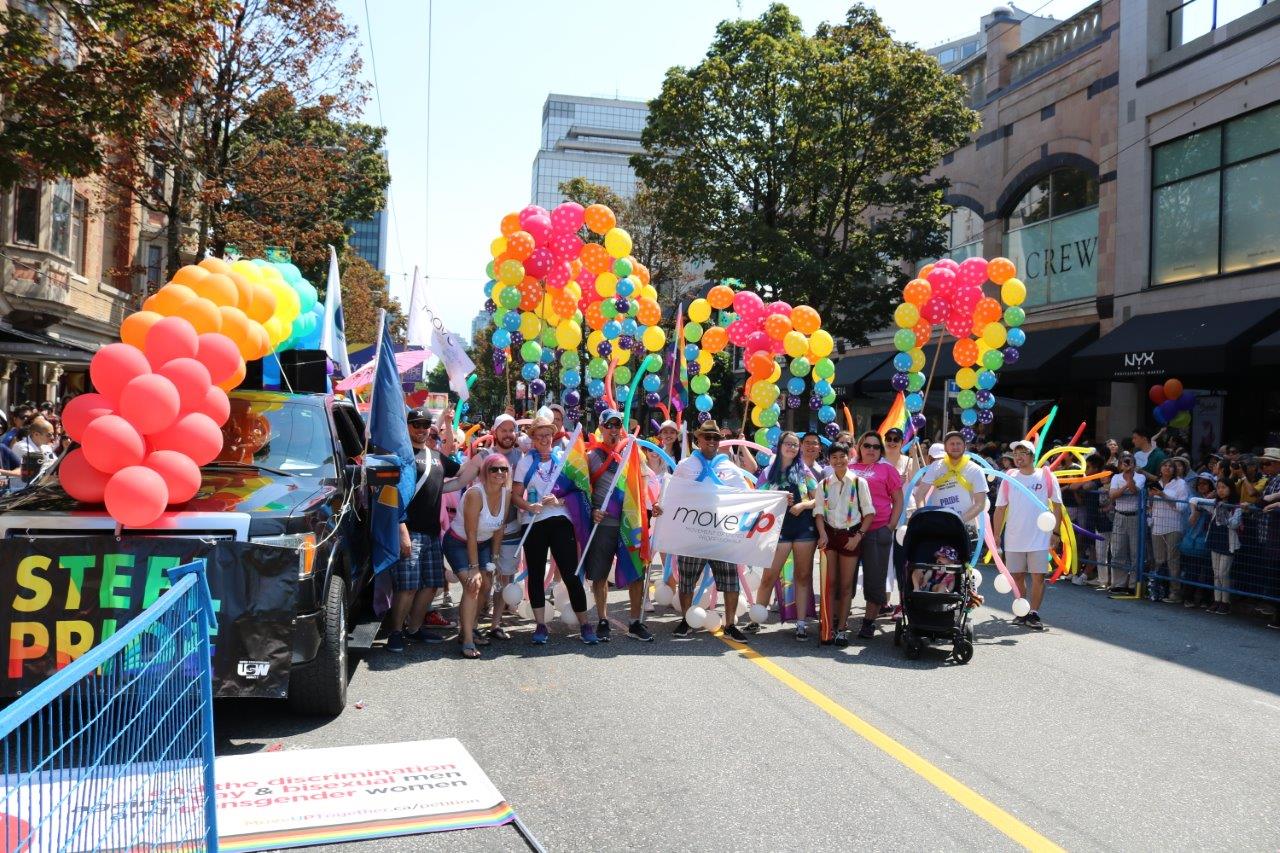 MoveUP stands with the LGBTQ2S+ community in pride and solidarity. Our union will be participating in the Vancouver Pride Parade on August 4th, 2019 from 12:00 pm to 3:00 pm.
At this year's parade, we will be recommitting our focus to our campaign to end the discriminatory blood ban on men who have sex with men. To learn about this campaign and to support our cause, please visit moveuptogether.ca/bloodban.
At this year's parade, we will also be honouring the original intention of the pride march on what is the 50th anniversary of the Stonewall riots. The Stonewall riots were an uprising and series of demonstrations by members of the LGBTQ2S+ community against a police raid that occurred on June 28, 1969 at the Stonewall Inn in Manhattan, New York City. Learn more about the Stonewall riots here.
All members, families and friends are welcome to join MoveUP Vice-President Christy Slusarenko, Executive Board member Gunter Seifert, and other members of our union to walk in the parade with our banner and flags in demonstration of our efforts to end the discriminatory blood ban, and to remember those who were part of the Stonewall riots. If you are interested in participating by walking with us, please respond to events@moveuptogether.ca.
We hope to see you on August 4th.
Christy Slusarenko and Gunter Seifert
Co-Chairs – MoveUP Human Rights & Multicultural Committee