Women's Memorial March – Wednesday, February 14
February 1, 2018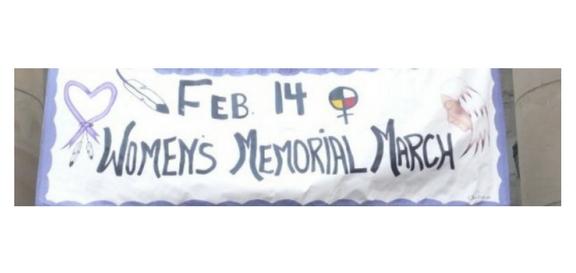 The Women's Memorial March honouring the lives of missing and murdered women, and all women's lives lost in Vancouver's Downtown Eastside, take places on Wednesday, February 14.
The march takes place annually on Valentine's Day and was first held in 1992 in response to the murder of Cheryl Ann Joe on Powell Street in Vancouver.
The event is organized and led by women in the DTES.
There are many ways to support the February 14 march include attending, understanding the protocol for the march, volunteering, planning a memorial march in your own community and donating.
We respectfully ask that you please do not bring your agency or group banners, flags or leaflets. The Women's Memorial March carries five banners only to honour the women. Sign honouring women's lives are welcome.
Full details on the protocols, as well as how to participate in the event, please visit the Women's Memorial March website and Facebook events page.
The march is open to all. We hope you will be able to join.
Date: Wednesday, February 14
Time: 10:30 a.m. start
Location: Meet at Carnegie Theatre for a family and community remembrance. March will proceed to Main and Hastings, Oppenheimer Park, and conclude at the Japanese Language Hall. See website for full details.
In solidarity,
Rysa Kronebusch & Janie McDougall
Co-Chairs, MoveUP Women's Rights Committee