WAVAW to honour l'École Polytechnique tragedy; Support Giving Tuesday campaign
November 26, 2019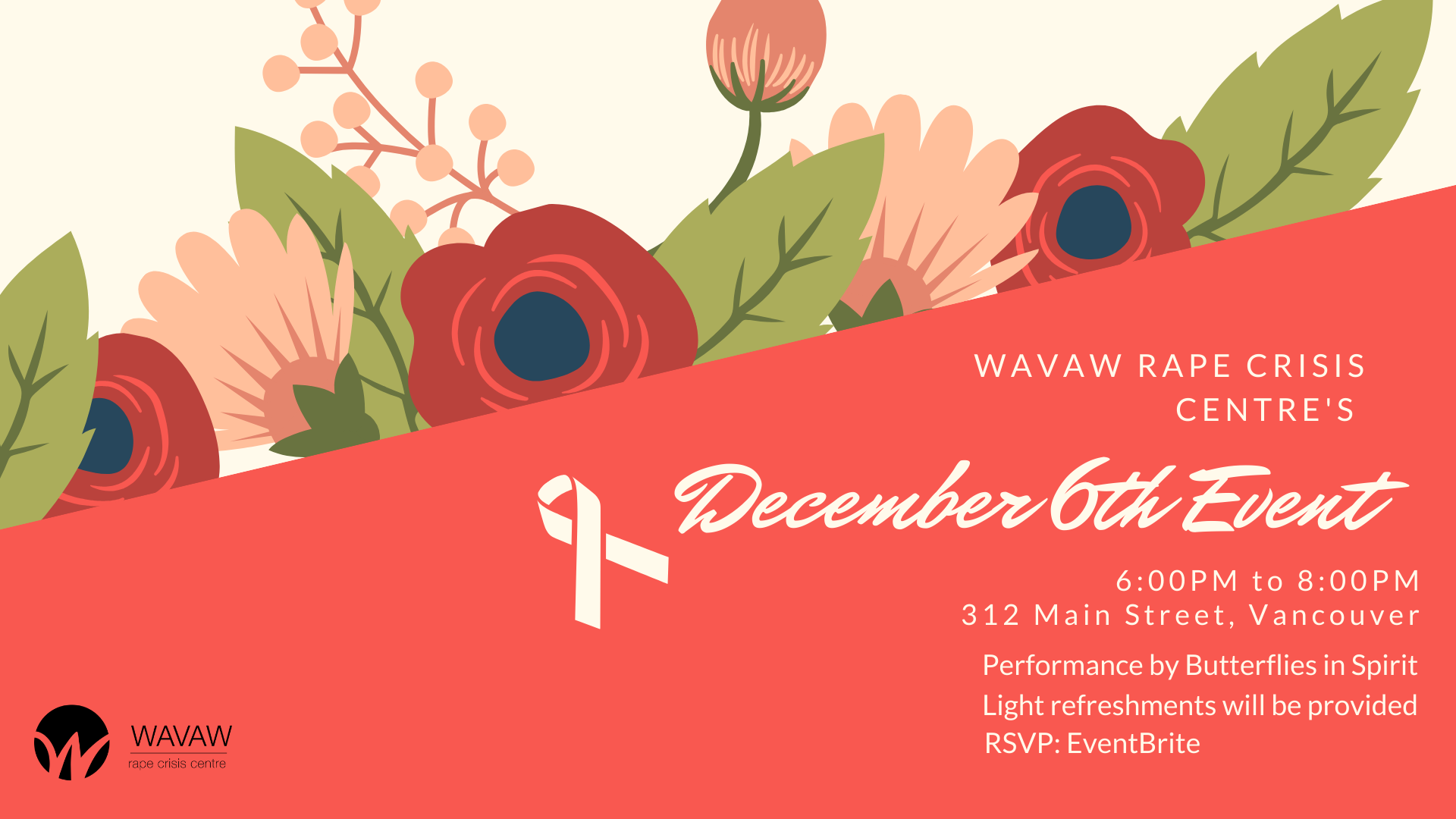 MoveUP members at the WAVAW Rape Crisis Centre have reached out asking for their fellow members' support for two upcoming events.
On Friday, December 6, WAVAW will be hosting an event to honour the memories of the 14 women who were murdered in 1989 at l'École Polytechnique de Montréal by a gunman because of their gender. The shocking impact of their deaths led Parliament to designate December 6 as a National Day of Remembrance.
Those attending the event are asked to bring an umbrella or new socks to be donated to WISH Drop in Centre as admission. There will be a performance by Butterflies in Spirit, and light refreshments will be provided.
Date: Friday, December 6, 2019
Time: 6 p.m. to 8 p.m.
Location: 312 Main Street, Vancouver
Click here to register.
For those unable to attend but would like to make a donation of new socks or umbrellas, they can be dropped off at MoveUP's office during regular office hours.
Additionally, Tuesday, December 3 marks WAVAW's annual Giving Tuesday campaign. WAVAW is raising funds to ensure they can provide the immediate, critical services for those who have suffered the trauma of sexual assault. You can learn more about WAVAW's work by visiting their website at wavaw.ca.
Click here if you are interested in donating as part of the Giving Tuesday campaign.