Vote PR BC resources now available online
March 26, 2018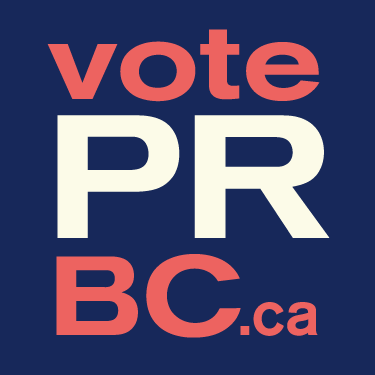 The last time B.C. updated our electoral system, computers didn't exist, the Hula Hoop was the latest craze, and Elvis was on top of the music charts.
As a supporter of the Make Every Voter Count coalition, MoveUP believes it's time we changed how we elect our government. That's why we support the move to proportional representation in the upcoming provincial referendum.
Even more important, your voice needs to be heard. Here you can also find out more about how we can make voting easier in B.C.
Add your name if you think it's time for BC to adopt proportional representation (PR).  Or learn more about PR on their website.
The upcoming referendum gives British Columbians an exciting opportunity to try a new kind of politics. A vote for proportional representation would mean more choice in who to vote for and representatives that better reflect you and your concerns.
The campaign to make every voter count is gaining momentum—and every voice counts at this critical stage of the campaign.
Sign on to help bring proportional representation to BC:
Thanks for being part of this historic campaign.
In Solidarity,
Lori Mayhew
MoveUP Secretary-Treasurer
Chair, Political Action Committee