Video Features Driver Voting Yes to Reduce Congestion, Gain Time With Family
March 18, 2015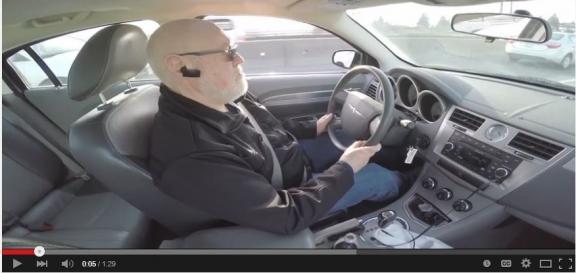 METRO VANCOUVER – A new video released today features Bill Reeve, who lives in Maple Ridge and commutes by car every day to work in Queensborough. Reeve has no option but to drive, and is voting Yes in the transit plebiscite to reduce congestion. View the videos on YouTube and Facebook.
"You get home late and you don't have time to wind down," Reeve says in the video. If he had that extra hour or more usually spent in traffic, Reeve says he would spend that time with his wife and son.
"I don't have the opportunity to take transit because of where I work," Reeve explains. "If more people were off the road it would make my life easier."
Reeve also thinks about his post-retirement future, when he wants to drive less or becomes less able to drive, and thinks investing in transit and transportation will make a difference for the better.
The video is the third in a series co-produced by the Canadian Office and Professional Employees Local 378 (MoveUP), the B.C. division of the Canadian Union of Public Employees (CUPE BC) and the Amalgamated Transit Union, Local 134 (ATU 134).
"Spending time stuck in traffic can grind down your quality of life," said MoveUP President David Black. "Like Bill, most people would rather spend that time with their loved ones."
"With one million new people moving to the region in the next 30 years, congestion will only get worse, unless we take action now," said CUPE BC Secretary-Treasurer Paul Faoro.
"A Yes vote in the transit plebiscite will make a big difference for working people," said ATU President Geoff Devlin. "It will improve their commute to work and ensure the buses and SkyTrain are there for them to get around when they retire."
-30-
Media Contacts:
Sage Aaron, MoveUP
saaron@moveuptogether.ca | 604-317-6153
Clay Suddaby, CUPE BC
csuddaby@cupe.ca | 604-313-1138