United Way 'Thanks A Million' to MoveUP members and a special thanks to VP Gwenne Farrell
June 19, 2018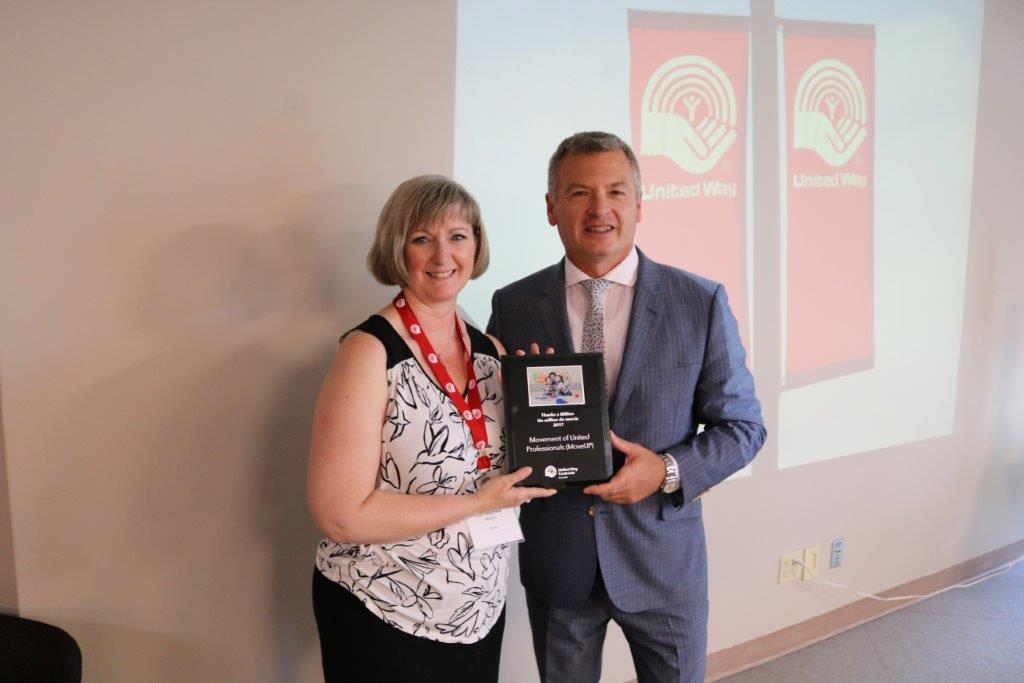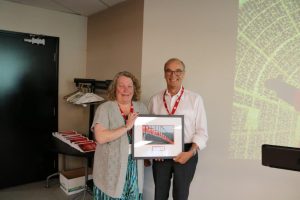 On Tuesday, June 19 at their annual general meeting, the United Way of the Lower Mainland (UWLM) presented MoveUP with their prestigious "Thanks A Million" award signifying that over the past year, MoveUP – through the support of its members and staff – raised over $1 million in support of the organization and its charitable endeavours.
MoveUP thanks and commends all its members that have donated this past year to the many fundraising efforts in support of the work that the UWLM does. We know our members will once again step up to the plate this year as we continue our ongoing support of the United Way.
The UWLM also recognized retiring board member and MoveUP Vice-President Gwenne Farrell, who is attending her last UWLM AGM before stepping down, for all her contributions. Gwenne is set to retire as well from MoveUP this year.