Transgender Day of Remembrance
November 20, 2014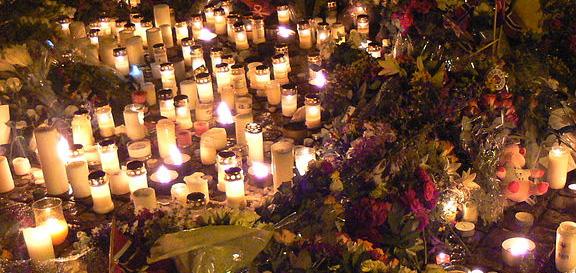 Today, November 20, marks the International Transgender Day of Remembrance. It is a day for people to come together and remember trans people, gender-variant people, and people who were perceived to be transgender, who were murdered in the last year because of hate.
For a list of cases, visit the Transgender Day of Remembrance website. For information on vigils and other TDOR events, click here.
TDOR is also an opportunity to take action for the change we need to make our world a safer, more inclusive place for trans and gender-variant people. According to Amnesty International:
Transgender people in Canada and around the world face extreme levels of violence and discrimination because they are transgender. Six provinces and one territory in Canada have legally established "gender identity" as a prohibited ground of discrimination in an effort to curb this violence and discrimination. Similar legislation is not yet in place at the federal level.
Last spring, after years of trying, NDP MP Randall Garrison was successful in passing his Private Member's Bill C-279 through the House of Commons. This legislation is aimed at ensuring equal protections for transgender, transsexual and gender-variant people under theHuman Rights Act and the Criminal Code.
However, it has been stalled in the Senate by the Conservatives for more than a year. Unions like MoveUP and community groups are joining with Amnesty International to try to get the bill moving in the Senate again.
Please take a moment to visit Amnesty's campaign page and find out how to contact the Senators on the committee considering the bill. They need to hear that trans Canadians should not be asked to wait any longer for these legal protections.
Outside of this day, there are simple things each of us can do to help create a positive, safe space: support co-workers who face homophobia or transphobia on the job, speak out when you hear someone using homophobic or transphobic language, make attempts to attend TDOR vigils and other related events in your communities throughout the year. Take a minute to learn about the situation facing LGBT people around the world, and connect with our MoveUP Human Rights and QUILTBAG* Committees to see how else you can help within your union.