The Real Facts on the Strike at the BCNU #2
July 27, 2016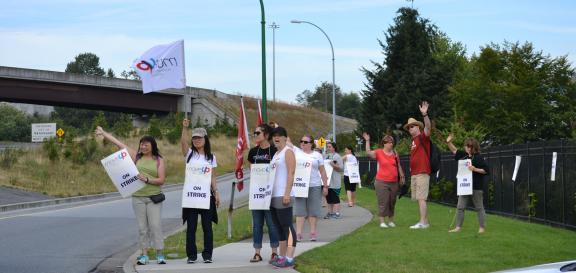 1) We've had our nurses' backs.
MoveUP was asked to put off bargaining twice, to accommodate the BCNU convention and ratification of the nurses' contracts. We waited in good faith and put nurses' needs ahead of our own.
2) We have brought solutions to the bargaining table.
MoveUP has brought forward proposals, like considering flex hours to address workload issues. The BCNU leadership was more interested in taking things away, than looking at new ways to move forward.
3) We haven't had a chance to bargain on retiree benefits.
MoveUP members are also hesitant to consider the same retiree benefit program as the nurses because their negotiator hasn't been able to articulate the details.
4) This is between the BCNU leadership and us.
MoveUP members want a fair collective agreement and MoveUP is working to make sure we get it. This isn't about other unions. It's our dispute.