The harmful effects of fast fashion
April 22, 2022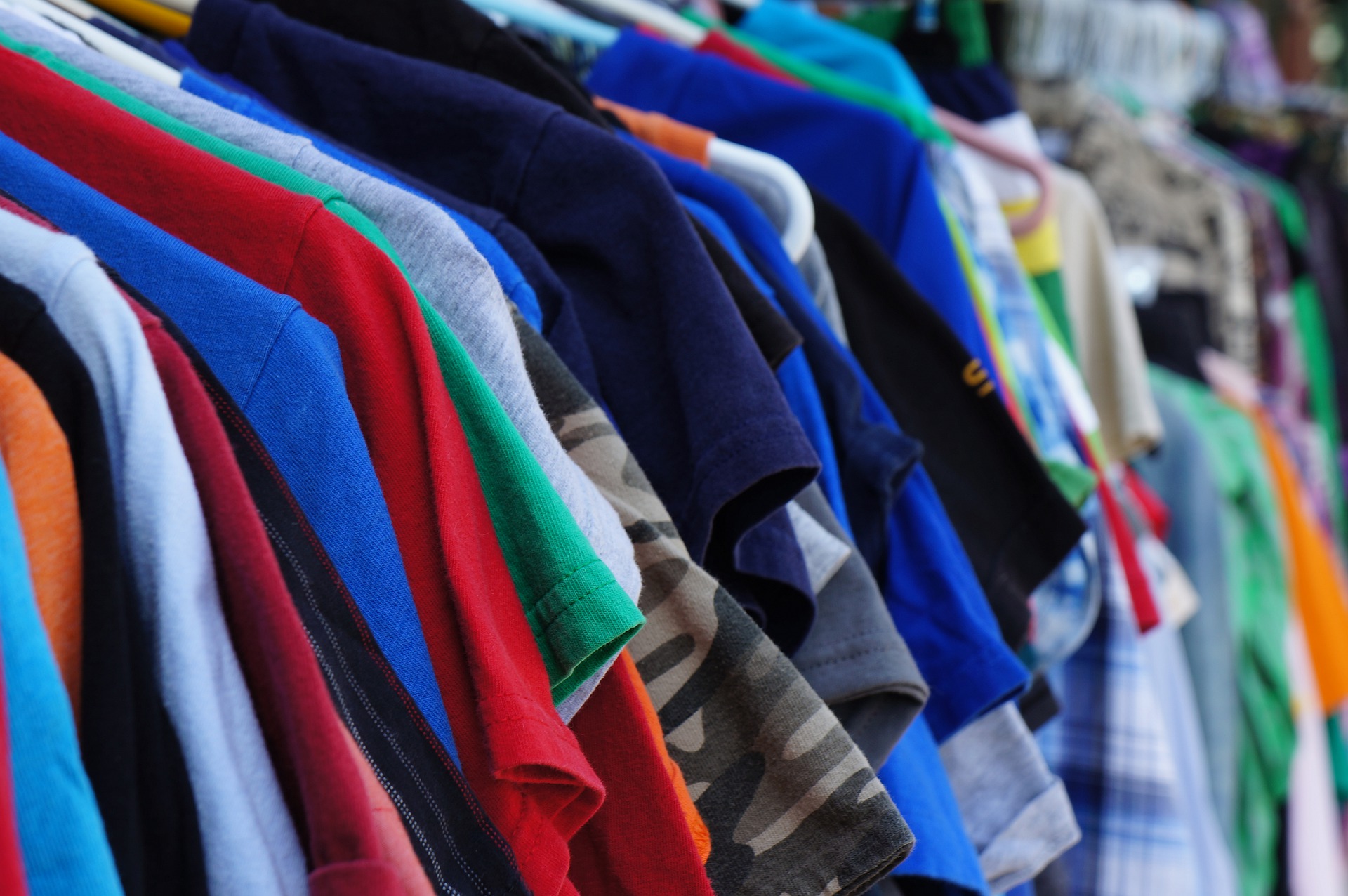 By Shona Dion, MoveUP Environment Committee
Thinking of updating your wardrobe?
Consider what in your wardrobe truly needs updating and how that process can be more meaningful and friendly to the environment. The negative impacts of fast fashion are finally in the mainstream psyche, and many are making the transition to a more sustainable fashion lifestyle.
Check out Ethical Consumer for more information on the harmful effects of fast fashion.
Most fast fashion is made cheaply and is not long lasting. An item can be considered replaceable after only a few wears. Think about that favorite item of clothing you have had around for years that is dogeared and frayed.
What can you do to be an eco-friendlier savvy shopper? The most obvious is become a thrifting mastermind. Due to the rise in popularity of secondhand shopping, every community has a few levels of thrift stores. The charity thrift stores are where the best deals can be found, but it usually takes time and effort to uncover those treasured finds. Your purchases fund community programs. You can also donate your clothes; this helps those shoppers that depend on thrift stores to clothe their family or themselves.
The recent trend of visible mending is a great way to salvage a well-loved item of clothing. Fast fashion is not made to last, but to be replaced. Adding new life to existing clothing is a win-win situation. Just do an online search of 'visible mending' and numerous resources and tutorials will pop up. Look in your closet. Is there a shirt that may have a rip in the sleeve? Take off the sleeves! Is there a t-shirt that has a hole or slight rip? Make more holes! Cut the yoke! Be a trend setter. If you have some favorite clothes that you want to keep but may not fit anymore, make a quilt!
There are so many other ways to dispose of clothes besides the dump!
Starting May 1 through to May 31, our MoveUP Environment Committee would like to challenge you to show us your visible mending ideas. Send your pictures to outreach@moveuptogether.ca.