The Benefits of Joining a Union for Professional Employees
October 7, 2016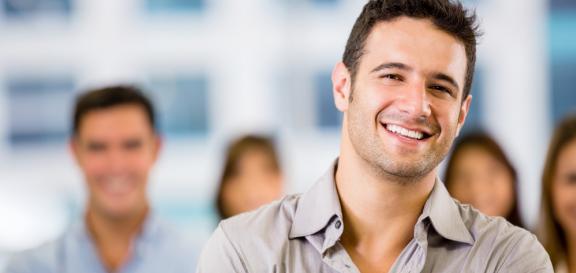 Have you been thinking about whether or not to join a union in B.C.? Unions experienced in representing professionals and office workers give you the power of collective bargaining over important workplace issues. A union can be a crucial component of truly allowing you to fulfil your potential as professional while demanding professional treatment from your employer.
Whether you're part of the broad category that includes financial analysts, customer care specialists, engineers, teachers, administrative support and a variety of other jobs, a professional is ultimately someone who should have a substantial level of influence over their income and employment conditions. Joining a union is one of the most effective ways of securing this influence.
There are numerous benefits to joining a professional union in British Columbia such as MoveUP. Four of the top reasons why professionals choose to join unions in B.C. are:
– Better Pay
Perhaps the main reason that professionals choose to join unions in B.C. is because unionized employees typically receive better wages than non-unionized employees in the same position doing the same job. In non-unionized workplaces employers are able to set wages without employee input or bargaining. Unionized professionals also tend to receive more consistent raises, further widening the wage gap between themselves and similar non-unionized professionals.
– Better Benefits
On top of receiving better pay, unionized workers usually have more extensive benefits such as medical and dental coverage, holidays, sick pay, overtime pay, and much more. Unionized workplaces also benefit more from reward programs that are fantastic for employees with a family to support. Unionized professionals get further peace of mind from often having stronger medical benefits for their spouses and dependants.
– Job Security
Job security or, rather, the lack thereof, is a major source of stress in the lives of many professionals, especially in tough economic times. Though they should have good control over their employment status, non-unionized professionals can and do often suffer from having to wonder if every day at work may be their last. Job security is important for quality of life, and joining a B.C. union is a good way to ensure it.
– A Safer Working Environment
Because of their collective bargaining power, unions in B.C. can negotiate safe working facilities that minimize risks of injury and risks to employees' health. Any new unsafe working conditions can be addressed quickly and effectively by the union. A safe working environment is also one that is free of harassment and arbitrary discipline from an employer. Unions give professionals the power to put a stop to such behaviors.
MoveUP: Your Professional Union in British Columbia
Professionals need professional representation in order to ensure fair wages, regular raises, job security, good benefits, and a safe workplace. MoveUP is a member-driven organization committed to securing quality workplaces for quality, professional employees.
If you feel like it's time to join a professional and office union in B.C., then you can contact MoveUP with any other questions or concerns you may have. If you're ready right now to take that next step in your career, then feel free to ask us about joining today.