Sunscreen: Good for the skin? Bad for the environment?
June 23, 2023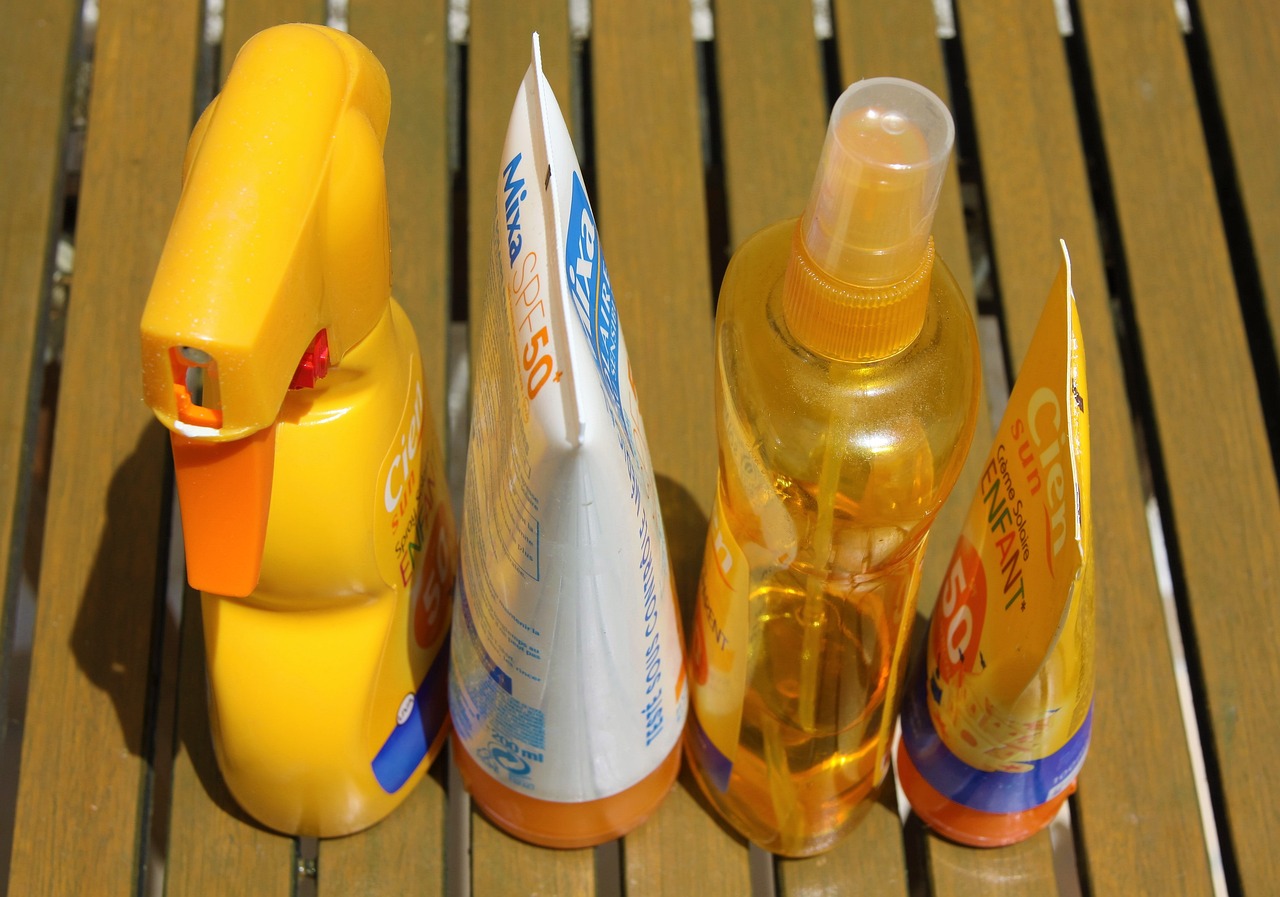 By Kelly Cammack, Co-chair, Environment Committee
I have been searching for years for a sunscreen that I don't react to. I found one, an expensive one, but it turns out it was full of heavy metals and harmful chemicals. I didn't find this out on my own.
Last February, I was in Mexico at an outdoor market and met a vendor who happened to be a chemical engineer. He was there promoting an all-natural sunscreen. As we got talking, he told me of his work with scientists and oceanographers at the University of Guadalajara researching the bleaching of the coral reefs.
The vendor told me that it is estimated that roughly 14,000 tons of sunscreen enter the oceans globally from both sunscreen applications and wastewater runoff. We like to play and have fun in the shallow areas and studies have shown significant amounts of sunscreen can accumulate in the water. Now, evidence shows it is harming ocean life.
Oxybenzone, a common chemical in sunscreen, is one of the culprits, but there are many. It makes sense when you think of it. If it can block harmful UVA and UVB from damaging your skin, then it can have the same effect in the oceans and fresh waters by blocking the necessary rays needed for the health of the flora and fauna.
The vendor also told me he was working with groups in the Okanagan researching the effects of sunscreen on the freshwater lakes, in particular Okanagan Lake.
It is scary. One of the environmental issues that keeps me awake at night is the destruction of our ocean. It is an incredible symbiotic environment where every creature living in balance is what keeps the ocean alive. Annihilation of any system will have everlasting effects.
The good news is this is area where we can all make a difference. It's not too late to reverse some of the harm we have caused. I ask you to check out your sunscreen. If it has any of these harmful chemicals in it, consider throwing it out.
Oxybenzone
Avobenzone
Homosalate
Octinoxate
Octocrylene
Cinoxate
Dioxybenzone
Ensulizole
Meradimate
Padimate
Sulisobenzone
Guess what? My expensive sunscreen has at least four of these. In addition to the environmental concerns, there is also the issue of potential health problems. Below is a link to an interesting article on the effects of these chemicals in our body.
Sunscreen Chemicals: 11 Sunscreen Ingredients to Avoid | Colorescience
Do the research, find the products that won't harm the environment or your family.
Your Environment Committee is looking for more members. If you share the same passion for the survival of our planet, please consider joining our committee by reaching out to our committee co-chair Kelly Cammack, your VP, or any other member on the committee. We need your help, the earth needs your help.