Stephen Von Sychowski Elected CLC Alternate Vice President for Youth
May 11, 2011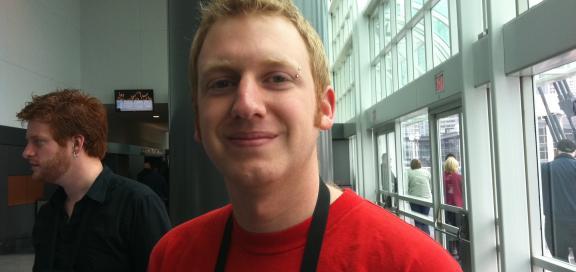 The CLC Youth Caucus elected MoveUP Executive Board Member Stephen Von Sychowski as alternate vice president for youth this morning.
Before his election, Stephen spoke to the youth delegates about his work as second vice president at the Vancouver and District Labour Council, his efforts on the BC Federation of Labour's minimum wage campaign and Grant's Law, and the Employee Action Rights Network, dedicated to educating and protecting young people who don't have a union.
Stephen was elected to a three year term. Eli Goree from ACTRA Toronto was elected as youth vice president.