Payroll Protest Rallies to Support PSAC
February 23, 2018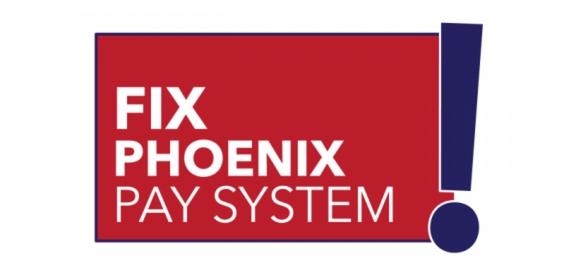 On February 28, the second anniversary of the rollout of the disastrous Federal Government Phoenix pay system, members of the Public Service Alliance of Canada (PSAC) and allies are taking action across the country to send a message to the federal government: your workers are tired of not being paid properly and on time.
We are inviting you to please join PSAC members on February 28th and show your solidarity at one of these events.
Other events are taking place across the province and more are being scheduled, for more information please contact Patrick Bragg at BraggP@psac-afpc.com.
Almost two hundred thousand federal public service workers have suffered, and continue to suffer financial and emotional consequences as a result of the government's implementation of the Phoenix pay system. Let's join PSAC members in saying enough is enough!
In solidarity,
Lori Mayhew
Secretary-Treasurer, MoveUP